University news
Shot at £5,000 for double-jabbed students at University of Sussex
Posted on behalf of: University of Sussex
Last updated: Saturday, 7 August 2021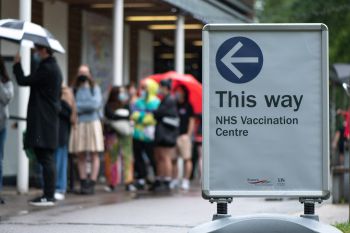 Double-jabbed students will have a shot at winning £5,000 as the University of Sussex seeks to drive up Covid-19 vaccination rates at the start of the new academic year.
Ten prizes of £5,000 will be awarded to randomly selected students who can demonstrate they have had both doses or who are exempt. All University of Sussex students, who are registered and studying on the campus, will be automatically entered into the draw.
While not making it mandatory, the University is strongly encouraging all students to take up the opportunity of vaccination, in line with the Government guidance.
Adam Tickell, the University's Vice-Chancellor said: "Vaccines are far and away our best opportunity to keep Covid at bay and we want to do everything possible to maximise take-up.
"We are determined to provide a university experience as close as possible to normal, which includes a return to mostly in-person teaching and learning.
"We know that many students will have already had their vaccines or are planning to. If we can boost those numbers even slightly through a simple intervention like this, then of course we are going to do so."
"Whilst these are significant prizes for our students, the cost to the University is small compared with the human, social and financial cost if students were to experience the kind of disruption we faced last year."
The prize draw will take place at the end of November, to allow time for all students to have both doses.
Many students will have already received their vaccinations through the main NHS programme or in their home country. The winners will simply have to provide proof of both vaccinations, regardless of where and when they took place. If a winner is medically exempt from having a Covid-19 vaccination, they will still be able to claim their prize if they provide proof of their medical exemption.
Universities Minister Michelle Donelan said: "Vaccines are the surest way to put COVID behind us and for students to reclaim the freedoms that enrich university life and I encourage all eligible students to take up the offer of both vaccine doses.
"The department is encouraging universities to look at creative ways to boost uptake and to discuss the possibility of pop-up centres with local health partners – making it quick and easy for students to grab a jab."
The vaccination drive will be backed up by the University's award-winning track and trace initiative, which has been credited by national and local authorities for its effectiveness at minimising the spread of Covid-19.
The University will keep a number of other measures in place across its campus, including signage, sanitiser stations and screens. It is also paying hotel quarantine costs of international students from Red List countries.
To learn more about the University's response to Covid-19, visit its website.