University news
New collaborative Covid-19 projects get green light
By: Stephanie Allen
Last updated: Wednesday, 1 July 2020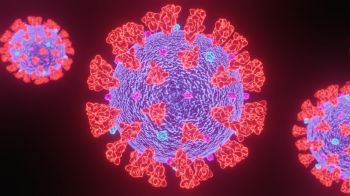 The University of Sussex has approved a number of new, collaborative projects to address the challenges and opportunities arising from the Covid-19 pandemic.
A University-wide call for proposals has resulted in a number of new projects, using money from the University's allocation of Higher Education Innovation Funding (HEIF) from Research England.
The approved projects cover research, the student experience and Personal Protective Equipment (PPE) and involve working with external partners.
The projects were all agreed by the CRES (Covid Resources, Equipment and Services) task force, chaired by Professor Malcolm Reed, Dean of the Brighton and Sussex Medical School.
Professor Reed said: "We are thankful to Research England for granting us flexibility with these funds, which has enabled us to support lots of great projects.
"Thank you to everybody who came forward with ideas. The response was overwhelming and is testament to not only the expertise here at Sussex but also the civic mindedness of colleagues.
"These projects will make a real difference - right away for some and further down the line for others.
"Our links with partners and collaborators have never been stronger and it is gratifying to see so many new avenues open up for innovation and engagement."
Here is the list of projects agreed to date:
STUDENTS:
Funded by the University, up to 30 students will benefit from 'virtual' paid internships with local employers to help them through specific Covid-19-related challenges
PPE:
A face shield developed at the University, featuring an innovative, 'click-to-fit' device, is about to be certified for institutional use. It will be manufactured by volunteers and students and supplied in bulk to care homes across the region on a commercial basis, enabling any surpluses to pay for the distribution of free face shields to the local voluntary sector and community groups.
The University donated existing PPE stocks to NHS colleagues at the start of the outbreak, when PPE was in acute shortage.


RESEARCH-BASED COLLABORATION:
A new COVID 'dashboard' for the NHS, developed by our mathematicians and data science experts. The NHS are funding a post-doc to take forward the work
Exploration of existing drugs that might be re-purposed to address Covid-19 and symptoms, with partner pharmaceutical companies
Creation of a 'living cohort' of Covid-19-positive people across the region, to explore longitudinal aspects of the clinical, social and psychological impacts of the virus
An assessment of the likely impact of prolonged Covid-19 cases and subsequent post-viral fatigue syndrome on NHS Primary Care Services using data from the Symptom Tracker App and interviews with focus groups of patients, GPs and nurses
New collaboration with a local catering-tech company to develop self-sanitising surfaces for commercial catering equipment and the leisure industry
Development of a prototype wearable device for detecting early deterioration of patients with severe Covid-19 symptoms
Exploration of the impact of lockdown on educational inequalities, and a toolkit developed for teachers and parents drawing on best practice in home-schooling, in partnership with schools in Brighton & Hove
Investigation of the impact of Covid-19 on schooling and educational attainment
Exploration of the impact of the pandemic on parents, children and education, working with Birmingham City Council and Brighton & Hove City Council
Exploration of a 'kitbag' approach to communicating more effectively to support vulnerable children who are at greater risk as a result of the Covid-19 crisis, in partnership with Rotherham District Council and Brighton & Hove City Council
Identifying best practice in preparing care settings to receive Covid-19-vulnerable people
Due to an overwhelming response, the University is now looking into how new applications can be phased into next year, blending the current Covid-19 HEIF initiative with Schools' own HEIF budgets for the new year.
Visit our website for more information about how the University is working with organisations and communities to contribute towards local, national and global efforts against the coronavirus pandemic.