News article
Sussex wins green space award for third year in a row
Posted on behalf of: Sussex Estates and Facilities
Last updated: Thursday, 18 July 2019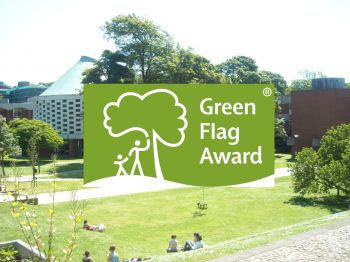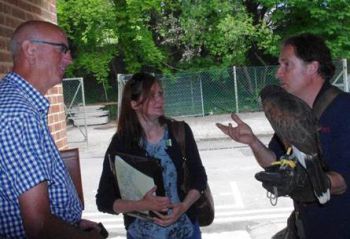 Thanks to the ongoing efforts of the Sussex Estates and Facilities (SEF) Grounds team, the University of Sussex has been presented with a Green Flag Award for 2019, marking the third year in a row Falmer campus has received the award.
The University received its first Green Flag Award in 2017, due to the quality of Falmer campus and for managing the unique ecology of the South Downs in a busy campus environment, later winning the accreditation once again in 2018.
The Green Flag Award scheme recognises and celebrates 'green spaces' across the UK and internationally, covering a variety of locations including parks, heritage sites, residential areas, and university campuses. The award emphasises the importance of ensuring that everyone has access to high-quality green spaces wherever they live or work, which are professionally managed and meet the needs of their local community.
Our Grounds team works all year round to maintain the appearance and environmental condition of campus, including unique features such as our wildflower gardens and rare population of elm trees.
Ashley Wilcox, Grounds and Pest Control Manager for SEF, said: "It's fantastic that we have achieved a Green Flag Award for the University of Sussex for the third year running.
"Each flag honours staff on campus, who work tirelessly to maintain the high standards demanded by the Green Flag Award.
"I congratulate each and every one of our staff, University cohorts and their departments, who have supported this year's application."
More information on groundskeeping at the University of Sussex is available on the Grounds webpages.