News article
Not-for-profit founder among four Sussex alumni to receive British Council awards
By: Neil Vowles
Last updated: Wednesday, 8 May 2019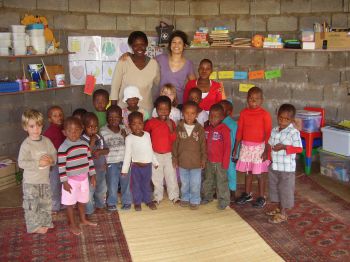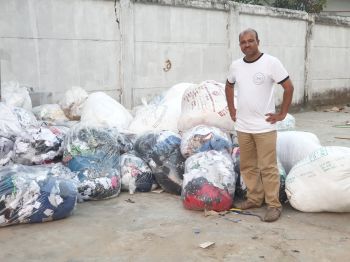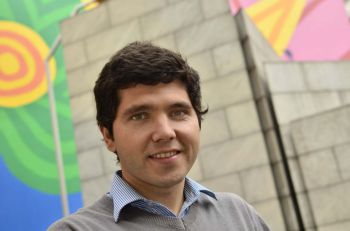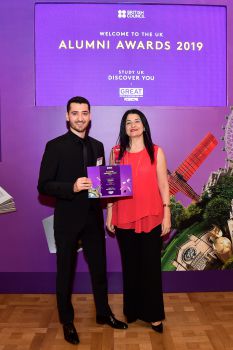 A Sussex graduate who has spent more than a decade tirelessly working to improve the lives of people in the some of the most marginalised communities in South Africa has been recognised with a prestigious British Council award.

Réjane Woodroffe, who studied for an MSc in Development Economics in 2004/2005 at the University of Sussex, has been awarded the Social Impact Award at the British Council's global Study UK Alumni Awards for her work as the Director and co-founder of the award-winning Bulungula Incubator.
The awards recognise the outstanding achievements of alumni and showcase the impact and value of a UK higher education.

The not-for-profit Bulungula Incubator, which Réjane founded in 2007 following a successful career in finance, challenges rural poverty by improving education, health and sustainable livelihoods. Her work has had a direct impact on 6,000 people and helped thousands more through contributions to the South African government's development interventions.
Réjane has credited her time studying at the University of Sussex as life-changing in prompting her to change career paths and return to her earlier work on poverty alleviation, armed with a broader understanding of the context thanks to her studies.

She added: "I feel enormously privileged to do the work of the Bulungula Incubator. For this work to be celebrated on a global platform is just overwhelming. A platform with the reach of the Study UK Award catapults us onto a global stage. This can provide the essential leverage needed to access a wider range of organisations, thereby broadening the potential impact for our communities."
Dr Julie Litchfield, MSc Development Economics Course Director at the University of Sussex, said: "I remember very well my discussions with Réjane about the stark inequalities in South Africa and the many complex challenges facing the remote, rural communities of the Eastern Cape. Réjane has been able to combine an extraordinarily successful career in the private sector with a leading role in supporting the local community to identify and develop policies and programmes to tackle these challenges.

"The Bulungula Incubator is built on principles of community leadership and sustainability, and grows stronger every year, recently opening the very first high school in the area. Warmest congratulations to Réjane for winning this prestigious award recognising her sustained contribution to development in South Africa."
The British Council awards saw four University of Sussex affiliated finalists including one national level winner from Turkey, a finalist at the global level and two of the three overall global award winners.
The awards' success has added to the University's stellar reputation for development studies, which includes Sussex being named the world's best for development studies for the third year running just a month ago by the QS World University Rankings.
The University is now offering students around the world the opportunity to benefit from our development expertise remotely, with the launch of new online distance learning courses in partnership with Pearson. Newly designed courses include an MSC in Sustainable Development and an MA in Corruption and Governance.
Mamunur Rahman, who completed a Masters degree in Gender and Development taught jointly by IDS and the University of Sussex in 2007, was awarded the Entrepreneurialism prize for his innovation that transforms leftover clothing material into sanitary products.
Ella Pads support more than 50,000 women with better health, hygiene and employment opportunities by helping to reduce absenteeism rates in factories and schools.
Chevening alumnus Mamunur said: "It's a great recognition of our taboo work. Bringing awareness to this issue will help us to have an even greater impact in Bangladesh and across the region.''

Fabian Martinez, who completed a MSc in Management and Entrepreneurship at the University of Sussex in 2014, was also named a global finalist for the success of PuntajeNacional, which has now grown into one of the largest educational platforms in Latin America with more than 40 million views of its free education videos.
Mehmet Akalin, who completed his MSc in Management and Entrepreneurship at the University of Sussex in 2014, won the Turkey National Awards in the Entrepreneurial Category.
Mehmet was previously director of the most active angel investing company in Turkey with a particular interest in supporting Turkish internet start-ups. He launched an international accelerator programme which has helped 23 Turkish companies to grow globally before going on to launch his own start-up.
He said the University of Sussex helped him to build an international network, provided a global perspective and taught him to work with people from diverse background, inspiring him to turn his thesis into real life.
Now in its fifth year, the British Council Alumni Awards received more than 1,200 applications in 2019 from international UK alumni in more than 100 countries, representing more than 85 per cent of higher education institutions across the UK.