News article
Sussex rises in ranking of world's greenest universities
Posted on behalf of: University of Sussex and SEF
Last updated: Friday, 21 December 2018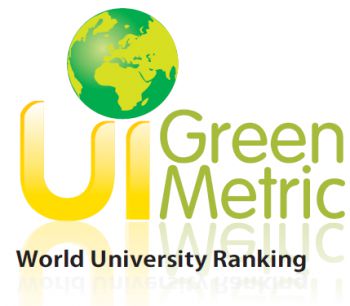 The University of Sussex has been ranked 19th in the world and 7th in the UK for its efforts towards campus sustainability and an environmentally friendly infrastructure.
The GreenMetric Ranking of World Universities for 2018, released today (21 December), places Sussex 19th overall in the world out of 719 participating universities from 81 countries. This is a rise of one place since last year's ranking.
In June 2017 the University began an ambitious journey to become one of the greenest universities in the UK and is working towards cutting its carbon emissions by 45 percent by 2020.
A multi-million pound Go Greener programme has seen investment in the largest solar project in the UK higher education sector (with the installation of more than 3,100 photovoltaics on 29 campus buildings), improved heating and cooling systems in key areas, and the installation of smart metering across the campus.
These improvements are reflected in the GreenMetric table, which considers six indicators:
Setting and infrastructure
Energy and climate change
Waste management
Water usage
Transportation
Education
Director of Estates and Facilities Management Simon Neale said: "This improved result reflects the ongoing steps we are taking to reduce energy usage and increase energy and environmental awareness across the campus.
"It recognises the performance and activities that have taken place since the launch of our Go Greener initiative, and highlights our success in energy and environmental key areas.
"However, what we have achieved so far is due to the steady steps taken towards our bigger, long-term aims. We will take these results and use them to target areas to improve on further in next year's GreenMetric Ranking."
Vice-Chancellor Adam Tickell said: "As a university it is only right that we live by our values and ensure our campus is as green as possible. I want to lead by example and show just how dramatically an institution can reduce its carbon emissions. I believe that all organisations should stand up and be counted on their commitment to the preservation of our planet."
The UI GreenMetric World University Ranking, launched in 2010, is an initiative of Universitas Indonesia.
What has the University been doing to reduce its environmental impact?