News article
Neuroscientist's book of illusions wins children's science prize
By: James Hakner
Last updated: Monday, 17 November 2014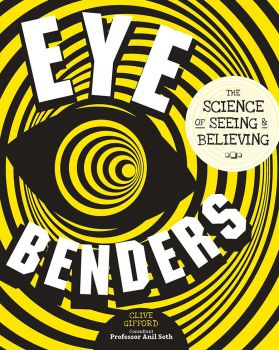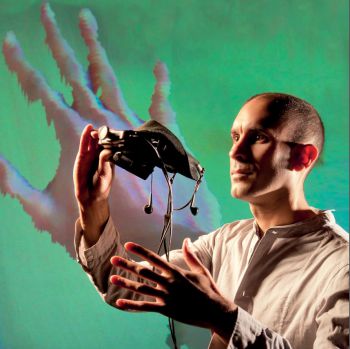 A book about optical illusions, co-authored by a University of Sussex neuroscientist, has won the Royal Society Young People's Book Prize today (17 November).
The prize is awarded annually for the best book that communicates science to children aged up to 14.
Professor Anil Seth, Professor of Cognitive and Computational Neuroscience at Sussex, worked as consultant editor on author Clive Gifford's winning book Eye Benders: The science of seeing and believing, which was one of six books on this year's shortlist.
The book's publisher, Lewes-based Ivy Kids, describes it as a "crazy book of optical illusions" that "introduces kids to the neuroscience behind how our brains and our eyes interact, creating these amazing phenomena".
The judges said: "Warning: this book will try to trick you! It is full of optical illusions you can try for yourself, and we love how interactive this is. What this book does really well is explain each trick of the eye through the science behind it. Both fascinating and fun."
The prize winner was chosen by groups of young people in judging panels across the UK. Here's what they had to say about Eye Benders.
Matt, 12, said "Science from a different perspective. Factual and interesting – a spiral of a read!"
Beth, 14, said "It was way, way cool!
Ethan, 12, said "The illustrations were absolutely amazing"
Joe, 12, said "A great, well written and well thought-out book; the illustrations are clear, detailed and amazing. The front cover is beautiful."
Felix, 10, said "Eye popping and mind-blowingly fun!'
Professor Seth said: "We see with our brains, not just with our eyes, and visual illusions like those in Eye Benders show just how much goes on behind-the-scenes in transforming patterns of light into visual experiences.
"Illusions are great fun too, making them perfect for young people getting to grips with their grey matter.
"I'm delighted that the book has been recognised by the Royal Society."
For more information on the book prize, visit the Royal Society's website.
Professor Seth is co-Director of the Sackler Centre for Consciousness Science at the University of Sussex. His book 30 Second Brain was also published this year.