News article
Sussex awards gold medals to its world-leading alumni and past academics
By: Jacqui Bealing
Last updated: Friday, 13 July 2012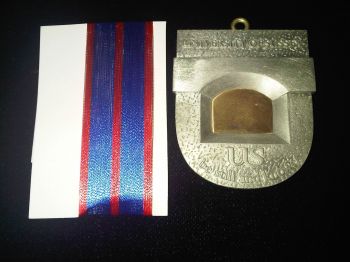 Among the final celebrations of its 50th anniversary this year, the University of Sussex is awarding gold medals to past students and academics of the university who have made a global impact in their professional field.
Eight leading writers, artists, thinkers and scientists have been selected to receive the medals designed by architect Anthony Blee, who worked with Sir Basil Spence on the original plans for the University.
Distinguished historian and former Vice-Chancellor of Sussex Lord Briggs will join three Sussex alumni - Booker Prize-winning author Ian McEwan, Turner Prize-winning artist Jeremy Deller, and former President of Botswana Festus Mogae - for a special presentation ceremony at the University's commemoration dinner at the Royal Pavilion in Brighton on 17th July.
Medals have also been accepted by Professor Emeritus Margaret Boden OBE, who is a world authority on artificial intelligence, and Nobel Prize winners Professor Sir Harry Kroto, Sir Paul Nurse and Sir Anthony Leggett – all of whom carried out ground-breaking research at Sussex during their academic careers. They are unable to attend the dinner and will be receiving their medals later in the year.
The recipients were nominated and selected by a committee consisting of academics, alumni and the University's governing body.
Vice-Chancellor of the University Professor Michael Farthing said: "We received many nominations, but I believe that, in our final selection, we have a group of individuals whose remarkable achievements are recognised the world over. We are extremely proud to be associated with them and to be able to bestow this honour upon them during our 50th anniversary year."
Notes for editors
University of Sussex Press office contacts: Maggie Clune and Jacqui Bealing. Tel: 01273 678 888. Email: press@sussex.ac.uk
View press releases online at: http://www.sussex.ac.uk/newsandevents/