Effective researcher seminar series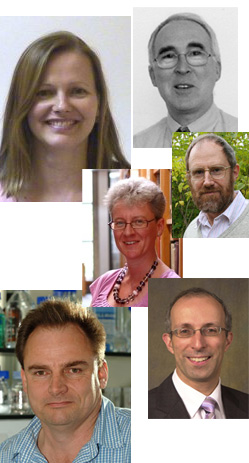 Research in the UK is changing fast, in the way it is conducted, the expected outputs and accountability. This seminar series, hosted by the Library, provided an opportunity to discuss these issues with other researchers across the University, and was open to everyone engaged in, or supporting, the research process at Sussex.
14th January 2010
The changing research environment and its impact on research at Sussex
Our introductory seminar looked at the changing research environment in the UK and the impact this will have for research and researchers at Sussex.
Panel: Bob Allison (Pro Vice Chancellor, Research), Ben Martin (Professor of Science and Technology Policy Studies), Jane Harvell (Head of Research Services, Library)
Chair: Kitty Inglis (University Librarian)
28th January 2010
Making an impact – why demonstrating the impact of your research is important.
In the current economic climate, funding bodies and researchers are expected to demonstrate the economic, social and cultural benefits of their research to wider society. What does this mean, and how will it affect your own research? The second seminar in our series provided the opportunity to discuss these issues with a panel of researchers from all subject areas.
Panel: Ian Carter (Director of Research and Enterprise), William Spurlin (Reader in English), Ruth Woodfield (Director of Research and Knowledge Exchange, School of Law, Politics and Sociology), Jil Fairclough (BSMS Librarian)
Chair: Rupert Brown (Director of Research and Knowledge Exchange, Psychology)
11th February 2010
The REF: The future of research performance analysis and the implications for Sussex
The third seminar in the series provided an update on the proposed changes and gave the opportunity to discuss the implications with a panel of local researchers representing the different subject clusters.
Panel: Ian Carter (Director of Research and Enterprise), Caroline Bassett (Director of Research and Knowledge Exchange, School of Media, Film and Music), Andy Smith (Professor of Biochemistry), Imogen Taylor (Professor of Social Work and Social Care)
Chair: James Birkett (Head of Doctoral School)
25th February 2010
Managing and sharing research data
Research funders are increasingly recognising the value of making research data widely available. Many now require researchers to manage their data outputs proactively and deposit them for future access. This session included an overview of the UKRDS, the national shared digital research data service and a discussion on the impact that data sharing will have on researchers across all subject clusters.
Guest speaker: Managing research data UK-wide, John Milner (UKRDS)
Panel: Andy Newell (Director of Research and Knowledge Exchange, School of Business, Management and Economics), Rob Iliffe (Professor of Intellectual History and History of Science)
Chair: Andrew Liddle (Director of Research and Knowledge Exchange, School of Mathematical and Physical Sciences)
11th March 2010
Changing methods of publication and their impact on research
Open Access (OA) publishing, through institutional repositories and OA journals promises to transform the way that research is carried out and communicated. How would an open access mandate affect your research activity and outputs? This seminar included an update on the planned developments for Sussex Research Online, our own repository, looked at OA from the perspective of Southampton University, which already has an OA mandate, and explored how publishers are responding to the challenge.
Panel: Kitty Inglis (University Librarian), Mark Brown (Librarian, University of Southampton), Rhodri Jackson (Oxford University Press)
Chair: Jane Harvell (Head of Research Services, Library)