Sussex alumnae selected for prestigious Obama Foundation rising leaders programme
By: Tom Furnival-Adams
Last updated: Thursday, 4 July 2019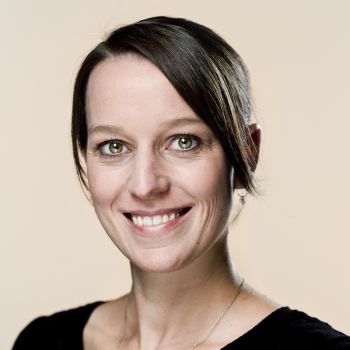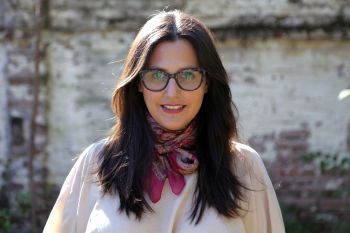 Two former Sussex students have been selected to attend the second year of the prestigious Obama Foundation Scholar Program, which gives 32 rising young leaders from 28 different countries the chance to take their work to the next level.
Kirsten Brosbøl (Contemporary War and Peace Studies MA 2002) is a former Danish Environment Minister and Member of Parliament who served in government for more than 14 years.
After graduating from Sussex, she worked as a political consultant for the Danish Social Democrats in the European Parliament and was first elected to parliament in 2005.
Kirsten founded and the chaired the Danish All-Party Parliamentary Group on the Sustainable Development Goals. She is currently focused on continuing to engage international bodies to link local and national efforts around these goals with regional and global implementation initiatives.
Natalia Herbst (Development Studies MA 2015) served as Director for Community Organizations at the National Youth Institute of Argentina, where she worked on youth-centred public policy-making, focusing on social inclusion, health and rights, culture and employability.
One programme she led, #AcáEstamos, has reached more than 350,000 young people through partnerships with 1,800 grassroots organizations, strengthening supportive communities in some of the country's most vulnerable areas.
Kirsten and Natalia are two of 12 Scholars who will be based at Columbia University in New York. The programme, which was launched in 2018, partners with the University of Chicago and Columbia and aims to empower emerging leaders with the tools they need to make their efforts more effective and impactful when they return home.
Natalia said: "The Obama Foundation is looking at our communities and finding value in the work we have done to assist Argentine youth in reaching their full potential. I cannot wait to share all my country has to offer with my colleagues, and to use everything I will learn to tackle Argentina's structural challenges upon my return.
"My time at IDS and Sussex shaped my character and made me a more sensitive and better-equipped practitioner in social development. Sharing a year with classmates from all over the world learning cutting-edge development knowledge challenged me daily, exposing me to new concepts, paradigms and realities key to approaching development practise in all its complexity."
During the year-long programme, Scholars at Columbia University will participate in Columbia World Projects, an initiative in which students, faculty, and researchers from Columbia partner with governments, nonprofits, the private sector and intergovernmental organisations to use university research to find solutions to real-world issues.
The cohort at Columbia will participate in a rigorous, immersive program that brings together academic, skills-based, and experiential learning.
To find out more about the Obama Foundation Scholars program and the 2019-20 cohort, please visit obama.org/scholars.