CHEER's Associates are colleagues and former doctoral researchers from a range of institutions with shared interests in higher education, educational inequalities and social justice. They work closely with CHEER members on research collaborations, publications, impact and dissemination.

Name: Professor Sarah Aiston
Sarah is a Professor of Higher Education at the University of Teesside. She has a long-standing commitment to researching the position, status and experience of women in higher education, as staff and students, and from both a historical and contemporary perspective. Sarah has been an active supporter of CHEER and we hope to develop future research collaborations around higher education leadership and gender.

Name: Dr Caroline Berggren
Caroline is a Senior Lecturer in the Department of Education and Special Education at the University of Gothenburg in Sweden. She was a Visiting Research Fellow with CHEER between Oct 2015 and Feb 2016 developing thinking around internationalisation, Sweden and issues of social selection in higher education - and supporting events for visiting scholars from Umea University, Sweden. Caroline's research focuses on social selection to and from higher education and she is currently working on an ongoing research project investigating Gender and class perspectives on students' choice of higher education institutions and graduates' choice of job location (Mobility).

Name: Dr Jane Creaton
Jane is Associate Dean (Academic) in the Faculty of Humanities and Social Sciences at the University of Portsmouth. She is a former CHEER doctoral researcher and her research explored the role that academic staff play in regulating student writing practices and how that role is shaped by the specific departmental, disciplinary and institutional contexts in which they are located. Her current research interests relate to doctoral education and higher education leadership and management. Jane is hoping to contribute to the research partnership between CHEER and the new Research Institute for Japan, the UK and Europe (RIJUE).

Name: Dr Sara Felix
Sara is a Learning Developer at the London School of Economics. Sara is a former doctoral student in CHEER with her research exploring on the experiences of critical thinking in Kazakhstan with additional research interests in social justice, academic literacies and international higher education. Sara is also a highly experienced teacher of academic English with a broad expertise in international higher education, student experience and social inclusive pedagogies. Sara is working with us as part of an event about internationalisation in higher education in July 2017.

Name: Dr Jessica Gagnon
Jessica is a Research Fellow, Civil And Environmental Engineering, University of Strathclyde.
She is a former CHEER doctoral researcher with research focusing on the university experiences of the daughters of single mothers, with additional interests in social justice, inequalities and social exclusion in higher education in the UK and USA. Jessica worked as a researcher on CHEER's HEIM project and has taught at UG, PG and doctoral levels in higher education for more than 15 years.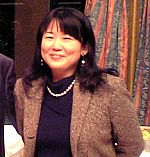 Name: Professor Yumiko Hada
Yumiko is a Professor of UK Higher Education in Hiroshima University, Japan and the Director of the Research Institute for Japan, the UK, and Europe (RIJUE). Her research focuses specifically on UK governance and government policy, and she published Universities in the UK: From Elitism to Dynamism in 2014. Her current research looks at Japanese public schools and will shortly be published as a book - Public Schools and Japanese Distinguished Schools, next March, 2018. Professor Hada is working closely with CHEER as part of a comparative research project between CHEER and RIJUE entitled Higher Education, Knowledge Exchange and Policy Learning in the Asian Century.

Name: Dr Emily Henderson
Emily is Assistant Professor of International Education and Development in the Centre for Education Studies, University of Warwick. Her research interests include international academic mobility, academic conferences, and gendered knowledge production. She is an active supporter of CHEER and a valuable contributor to CHEER seminars and events. Emily is hoping to work with CHEER in 2017-18 as part of a seminar on gender and the academy.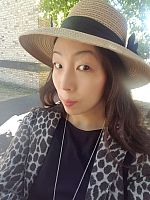 Name: Professor Terri Kim
Terri is a Professor of Comparative Higher Education at UEL, Honorary Senior Research Associate at the UCL Institute of Education, and a Principal Fellow of Higher Education Academy (PFHEA). Previously she was a visiting scholar in International Relations at LSE; visiting scholar at the Collège de France in Paris, and Distinguished Visiting Scholar at Monash University in Melbourne. Her research interests are in (i) the relations of territory, mobility and identity, empires, nationalism, cosmopolitanism, coloniality, interculturality; (ii) equity, diversity and intersectionality, citizenship, statelessness and human rights; (iii) social history of universities, varieties of academic capitalism, state-university relations, university governance, the academic profession and leadership in HE. She is working with CHEER on research collaborations around internationalised higher education.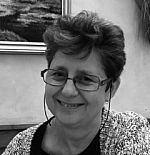 Name: Professor Carole Leathwood
Carole is an Emeritus Professor at London Metropolitan University. With a disciplinary background in sociology and women's studies, Carole's research has focused on inequalities in higher and post-compulsory education, including issues of access and widening participation; the impact of research policy on academic work and research; and gender and academic subjectivity. Her current project, being conducted in collaboration with Dr Barbara Read, University of Glasgow, is exploring the perceptions and experiences of casualised HE staff on the effects of casualisation on the teaching and learning of undergraduate students. Carole looks forward to continuing to support the work of CHEER and to being actively involved in seminars and other activities.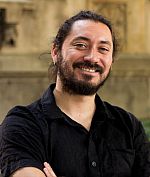 Name: Dr Daniel Leyton
Daniel is a sociologist with a PhD in Education from the University of Sussex where he was an active member of CHEER for four years. He is currently a Lecturer at the Department of Education Policy in the Universidad Alberto Hurtado, Chile. His research interests include education policy, inequalities and internationalisation in higher education, and regimes of knowledge, epistemic injustice and subjectivities through global economies of higher education. Currently, he is working on issues of internationalisation and epistemic inclusion in higher education with Louise Morley, and hoping to engage in critical research and thinking with CHEER colleagues.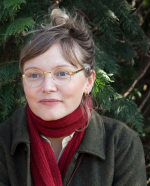 Name: Dr Rebecca Lund
Rebecca is a postdoctoral scholar at the Centre for Gender Research, University of Oslo, Norway. Her research interests are gender and class, academic work, affective inequality, leadership, activism and epistemic injustice in higher education. Her current research focuses on the gendered and classed dynamics of epistemic orientations within the internationalised marketized Nordic academy. Rebecca considers CHEER a key community for collaboration and development of counter-hegemonic work on higher education. She is currently working with Louise Morley on a project on Gender and Leadership in the Finnish Academy, and looks forward to future collaboration with CHEER members.
Email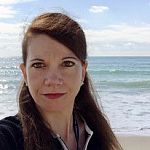 Name: Dr Kattie Lussier
Kattie is an international consultant working with ministries of education in low income countries. Based in Canada, she holds a doctorate in international development from the University of Sussex (IDS) and began her academic career in CHEER as a research fellow on the Widening Participation in Higher Education in Ghana and Tanzania project. A former lecturer in international studies in South Korea, she specialises in evaluation and capacity development. Dedicated to social inclusion and equity, she is particularly interested in the extent to which higher education can contribute to shape student's vision of themselves in relation to the world. Kattie hopes to develop future collaborations with CHEER on questions of international higher education

Name: Professor Bruce Macfarlane
Bruce is Professor of Higher Education and Head of the School of Education, University of Bristol. He is also a distinguished Visiting Professor at the University of Johannesburg in South Africa and has previously been a Visiting Professor in Japan and Australia. His research focuses on the micro or individual level but is framed by the way academic identity is being re-shaped by the changing conditions affecting university life.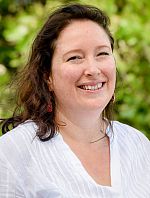 Name: Dr Charlotte Morris
Charlotte is Lecturer in Education and Sociology at the University of Portsmouth. She previously taught across Sociology, Education and Gender Studies at the University of Sussex where she completed her PhD Gender Studies in 2014. She has held the posts of Research Fellow with the Centre for Higher Education and Equity Research and has worked as a researcher in the field of learning and teaching in higher education at Anglia Ruskin University and the University of Brighton. She has completed projects in the field of widening participation, student mental health and wellbeing, students with autism, student parents and carers and experiences of precariously employed early career women academics. She is currently writing on feminist pedagogical responses to the 'post-truth' populist environment. More broadly she is interested in gendered lives across the domains of work, care, intimacy and education.

Name: Dr Lee Rensimer
Lee is a UK-based international education consultant with a research interest in transnational higher education, marketisation, international student mobility schemes, migratory regimes and nation branding. His doctoral research at the University of Wisconsin-Madison (USA) examined how ideas of Britain and British higher education travel in transnational spaces through ensembles of nationalist and racialized representations and various marketing technologies. He has taught, managed and researched in higher education roles for over 12 years in the UK, US, and Arabian Gulf and is a Fellow of the Higher Education Academy. He has been involved with CHEER since 2015 as a contributor to its seminars and hopes to continue working closely with CHEER on its critical internationalisation research.

Name: Paul Roberts
Paul Roberts is an independent researcher and project manager focussed on the education sector. His career has focused on the higher education sector in the UK and USA, including student experience/wellbeing and research and enterprise roles. During his doctoral training in CHEER, he participated in a number of projects: Higher Education Internationalisation and Mobility; Higher Education, Knowledge Exchange and Policy Learning in the Asian Century; and Understanding the Mental Health of Doctoral Researchers. He continues to be a passionate supporter of social justice and fairness and hopes to support future CHEER initiatives.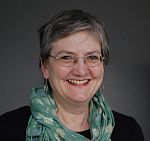 Name: Dr Jannie Roed
Jannie is coordinator for Advance HE Fellowships (formerly the Higher Education Academy) at Hong Kong University. As part of this role, she facilitates training sessions for mentors and assessors on the HKU Advance HE Fellowship Scheme (to be accredited by January 2020). She also co-facilitates the workshops for academic staff working towards Associate Fellow and Fellow of Advance HE. In addition, Jannie contributes to the teaching on CETL programmes for new staff. She is a former doctoral researcher in CHEER where she focused on emotional dimensions of supervising doctoral students. Emotions and their impact ​on learning is still one of her main research interests. She is currently exploring Nel Noddings' concept of care and how it can be applied to Higher Education and plans to write a blog for CHEER about this research.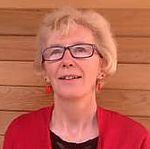 Name: Professor Carol Taylor
Carol works in the Department of Education at University of Bath. Her research interests include posthumanist theory and practice; new material feminist methodologies, theories and practices; post-qualitative research and its contestations; space, place, power and gender; student engagement, partnership and voice; higher education pedagogy and curriculum. She is currently working on a special issue for Somatechnics journal on Posthumanism and Higher Education. Her two most recent co-edited books are Posthumanism and Higher Education: Reimagining Pedagogy, Practice and Research (PalgraveMacmillan), and Gender in Learning and Teaching: Feminist Dialogues across International Boundaries. She is co-editor of Gender and Education journal.