The Project officially ended with the Field Work Team's presentation of methods and results at the First World Congress of Environmental History in Copenhagen, Denmark 4-8 August 2009. Participation of the entire team (Dr. Taelo Letsela, Dr. Kate B. Showers and Dr. Tumelo Tsikoane), rather than one individual, allowed the inter-disciplinary integrity of the project's inception, initiation and implementation to be preserved.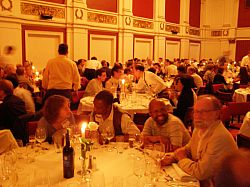 The strength of the presentation, and participation of the Lesotho researchers, enabled wider discussion that facilitated the introduction of the National University of Lesotho (NUL)'s new Environmental History programme to the international Environmental History community. This was particularly significant at the World Congress, since Lesotho's Environmental History degree is the first available on the African continent.
Appreciation of the NUL programme was expressed by the editors of Environment and History's [1] offer to donate a bound set of back issues, enabling Lesotho's students to have access to the international discourses in the discipline, and by University of Cape Town professor Timm Hoffman's offer to provide, for free, a workshop on the research technique of repeat landscape photography at the NUL campus.
An unanticipated outcome of having presented papers in poster format is that the project's life will be extended. The posters, which encapsulated key project concepts and research methods, returned to Lesotho and will begin to circulate at key functions and institutions. Their unveiling will coincide with the event to be convened upon the arrival of the bound copies of Environment and History. The posters will then be displayed in different locations on the National University of Lesotho campus, and taken to relevant governmental departments for presentation.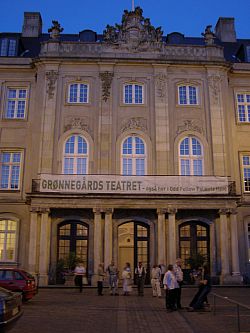 A major objective of the First World Congress's conveners was the creation of an international body at which the ideas and concerns arising from the largely local environmental histories arising from regional environmental history societies could be examined at a global scale. To this end, meetings were held to establish the International Consortium of Environmental History Organizations ( ICEHO). Although formal environmental history societies exist for the United States, Europe, the Indian subcontinent, Australia and New Zealand, and Latin America and the Caribbean, there is only an email list for the African continent. The Lesotho researchers resolved to rectify this under-representation by creating an African Environmental History Society. Offers of technical assistance came from members of existing environmental history societies.
The project thus ended with wonderful unintended consequences: institution building, institutional support, and project ideas preserved in a format that can be used locally for many years in a variety of contexts. The Leverhulme Trust can certainly be credited with having provided essential stimulation for the creation of an African Environmental History Society.
[1] Founded by the Centre for World Environmental History's founder Richard Grove