The Centre has a strong cohort of PhD researchers working on different areas of 'crime'. PhD students are integrated into the activities of the Crime Research Centre: attending and participating in CRC events, as well as becoming involved in collaborative projects.
Doctoral Research on Crime
Examples of current and recently completed PhD research projects include:
'Automatism and Voluntariness: Towards a New Framework for Assigning Criminal Responsibility' (Ioana Dulcu);
'A Policy Oriented Approach to Witness Protective Measures at the International Criminal Court' (Steven Kayuni);
'Globalisation of Plea Bargaining and its Emergence in Nigeria: A Critical Analysis of Practice, Problems and Priorities in Criminal Justice Reform' (Abubakar Bukar Kagu);
'Criminalisation, civil preventive orders and the creation of localised penal codes' (Stavros Demetriou);
'Captured Red Handed: The Impact of Social Media on the Evolving Concepts of the Criminal Defendant and the Presumption of Innocence' (Rachel Gimson);
'Brainwashing as a Defence in English Law' (Qurat-ul-ain Jahangir);
'The Impact of Disease and Addiction Etiology on Leniency in Sentencing' (Nik Sinclair-House);
'Changing Justice: Assessing the Law on Coercive Control in the Context of Contemporary Understandings of Intimate Partner Abuse' (Cassandra Wiener);
'Are Rwandan Rape Trials Influenced by Rape Myths?' (Christophe Bizimungu).
'"Illuminating the past to make the future safer?" Exploring Domestic Homicide Reviews as a mechanism for change' (James Rowlands).
If you are interested in pursuing doctoral research at Sussex, please contact potential supervisors directly to discuss your proposal or, alternatively, submit your proposal to the PGR office.
Doctoral Student Leads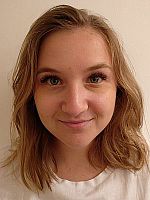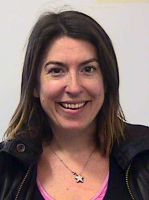 Ioana Dulcu (far left) and Cassandra Wiener (left) are the doctoral student leads for the Crime Resesarch Centre.
They are responsible for ensuring the views and interests of research students are represented in Centre meetings, and will take a lead role in organising the Centre's Annual Graduate Conference 2019.