The Centre for Literature and Philosophy is strongly committed to retaining a close relationship between teaching and research, a fact that is reflected in our taught MA in Literature and Philosophy, and in our DPhil supervision.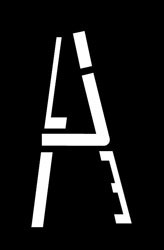 The content of particular courses is subject to revision from year to year to reflect current research concerns of faculty, and the programme is revised to ensure that the content remains up to date with recent interests and research. Another characteristic of the MA programme as a whole and of the core course in particular is that it encourages openness and engagement with a range of texts in a variety of philosophical and literary styles.
The Centre is the intellectual home for the MA in Literature and Philosophy. This MA programme offers students the opportunity to examine central questions that arise at the intersection of philosophy and literature.
Why and how do different authors engage with literature as philosophy and with philosophy as literature? Related topics: writing and speech, style, metaphor, narrative, language.
What is the relation between literature and ethics? Related topics: literary autonomy, truth and fiction, imagination and engagement with fictional characters, the identification of moral values in literary works and their transmission through dominant cultures.
What do different critical and philosophical approaches to literature contribute to the experience of reading? Related topics: contexts and limits of interpretation, approaches to reading including hermeneutics, deconstruction, phenomenology and psychoanalysis.
Above all the aim of the programme is to provide the conditions and offer the support needed for students to trace their own path through the complex issues that arise in seeking to engage in the two disciplines. The core course, Explorations in Philosophy and Literature, addresses explicitly the question of the relation of the two disciplines through engagement with authors from different literary and philosophical traditions. Indicative course content includes material from authors as diverse as Adorno, Benjamin, Cavell, Derrida, Freud, Heidegger, Lear, Levinas, Murdoch, Nietzsche, Nussbaum, Rorty, Walton, Williams and Wittgenstein.
The Centre pools expertise from two Schools, the School of English and the School of History, Art History and Philosophy. For this reason we are in position to offer excellent supervisory teams for interdisciplinary research for DPhil students.
If you are interested studying with us, please contact Dr Katerina Deligiorgi at K.Deligiorgi@sussex.ac.uk.