The Centre for Literature and Philosophy builds on the University's long tradition of fruitful collaboration between these two disciplines by providing a focus for current research, and developing new areas of enquiry that address issues which arise at the intersection of the two fields.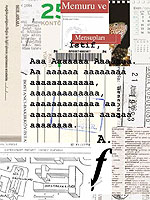 The Centre for Literature and Philosophy was established in 2007 in order to heighten the profile of existing links between literature and philosophy at Sussex, but also to open up new directions of research. The original partnership between English and Philosophy has been strengthened by collaborations with other departments and the intention is to broaden the Centre's research remit by encouraging participation of interested colleagues from a wide range of disciplines.
Activities and projects initiated by the Centre include conferences, workshops, and graduate events. We welcome ideas for collaboration with partners both within Sussex and from the broader academic and non-academic community.
If you plan to visit us, the University has excellent rail and bus links to Brighton and Lewes, with Falmer train station conveniently located at the edge of the campus. If you are coming from London by train, there are regular services to Brighton.