Pathways to inclusive labour markets
How will emerging automation and digital technologies affect the future of work, including changes in the demand for skills? And which policies can be put in place now to reap the maximum benefits of these changes, while reducing inequalities?
About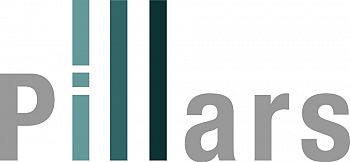 With funding from the European Commission, a collaborative project, Pathways to inclusive labour markets (PILLARS), co-lead by Professor Maria Savona and Dr Tommaso Ciarli at the Science Policy Research Unit will investigate these questions by focusing on three key drivers shaping labour markets in Europe, China and Latin America over recent decades and in the future: technological change, the reconfigurations of Global Value Chains and regional industrial transformation. The project will have a particular focus on EU regions.
Society needs to be able to foresee and shape changes in labour markets, particularly what types of (new) skills will be demanded. And policymakers also need to be able to revise education, training and welfare systems to facilitate learning opportunities and retraining for the most vulnerable, as well as understand how to facilitate labour mobility whilst avoiding increasing inequalities within and across regions.
"By unpacking the combined effects of trade, technology and migration on European local labour markets, PILLARS aims to contribute to substantial impact towards ensuring shared prosperity across Europe as well as in emerging areas such as China and Latin American countries. The research comes at a critical time for the global economy, that faces the prospect of a deep post-pandemic recession. Without delay, policy should aim at maintaining high and qualified levels of employment to avoid engendering social instability and political polarisation" explains Professor Savona.
Research approach
The researchers will study the impact of different automation technologies across Europe, looking at past and future trends and assess how present policies can be more effective in influencing the direction of technological change and Global Value Chains: so that all workers benefit from these changes with better and better-paid jobs, and costs are evenly shared across societies. This will be achieved through:
(i) a comprehensive analysis of past heterogeneous impacts across all European regions, over three decades, and for different automation technologies
(ii) foresight analysis of emerging automation technologies, industries and skills,
(iii) the evaluation of past labour market, migration and industrial policies,
(iv) a scenario analysis of future impacts, and
(v) policies and tools co-designed with an international stakeholders' platform to address future challenges of labour markets in Europe, Latin America and China.
Understanding the future of work needs a more comprehensive approach than what has been offered so far in academic research and even in practice. PILLARS combines expertise in the economics of innovation, international trade, labour, migration, economic geography, and information science.
Professor Savona states: "This interdisciplinary expertise will allow the researchers to combine fine-grained, unstructured information on job vacancies and emerging technologies, with several micro and regional data sources. This effort will be combined with more transdisciplinary research through a wide range of consultations with stakeholders from policy, society, business and academia. These are the unique strengths of PILLARS."
The ambition of PILLARS is to provide a comprehensive understanding of the complex dynamics that will shape the future of work, establishing a platform to engage with stakeholders across countries, and providing a toolkit to identify policies to ensure that benefits of future technological change, globalisation, and industrial transformations are widely shared across society, thereby mitigating negative effects that would cause further inequality.
Partners
ifo Institute for Economic Research, University of Munich, Germany
Science Policy Research Unit, University of Sussex, UK
Catholic University of Eichstätt-Ingolstadt, Germany
French National Centre for Scientific Research, France
Interuniversity Research Centre on Public Services, University of Milano-Bicocca, Italy
Utrecht University, Netherlands
Technopolis, Netherlands
Renmin University of China, China