Democratising the Just Transition: the Role of Community Wealth Building
About
As part of global efforts to tackle climate change, governments and companies are increasingly committing to rapid decarbonisation through the decommissioning of fossil fuel infrastructures, retraining workers and building a new zero carbon economy.
This research project, conducted by Dr Max Lacey-Barnacle, aims to understand and offer new perspectives on how to democratise the energy transition in a way that diversifies ownership, engagement and participation in the rapidly emerging low-carbon economy.
Overall, the project aims to contribute to building democratic futures for the energy transition, where citizens and local communities are key stakeholders, owners and decision-makers in new green economies.
Research Approach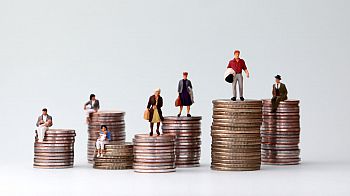 Using a mixed methods approach combining local economy data, document analysis and in-depth interviews, the project focuses on case studies from the UK, Europe and the USA to research enhanced local government and civil society roles involved in the energy transition. It aims to provide a cross-national comparative analysis of community wealth building approaches to new low-carbon economies.
Community wealth building is a new people-centred approach to local economic development, which redirects wealth back into the local economy, and places control and benefits into the hands of local people. The approach has grown substantially over the last decade, but there is little research that directly explores the application of its principles to the green economy.
One of the key objectives is to challenge the current neoliberal approach to decarbonisation, in the context of a post-COVID-19 green recovery, by exploring innovative transition pathways focused on the democratisation of ownership and participation in local green economies. This will involve understanding the strengths and limitations of these in practice and measuring their potential economic impact against conventional economic development models.
Impact and outreach
The research will be highly relevant to various policy actors in the fields of local low-carbon governance, energy/economic democracy and new local economies, including those implementing a local Green New Deal. Dr Lacey-Barnacle will collaborate with policy-oriented organisations to provide an evidence base for community wealth building approaches to low-carbon transitions and to facilitate knowledge exchange going forward.
Further information
This Leverhulme Fellowship will last for three years.