SPRU news items
Read news from the Science Policy Research Unit at the University of Sussex.
---
SSRP provides funding to help researchers re-engage with partners in the Global South
Posted on behalf of: Sussex Sustainability Research Programme
Last updated: Thursday, 3 March 2022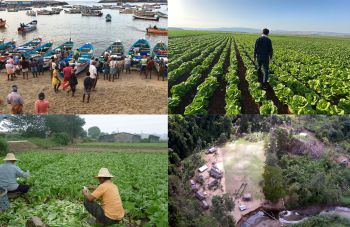 The Sussex Sustainability Research Programme (SSRP) recently launched a university-wide call for proposals to help Sussex researchers re-engage with partners in the Global South on key sustainability topics. SSRP is now pleased to announce that they are making small grants available to eight exciting, interdisciplinary sustainability projects running until the end of July 2022.
As in the past, a range of projects are supported that advance multiple Sustainable Development Goals (SDGs) and related sustainability issues. The approved projects cover various research topics, spanning environmental and human rights issues; climate mitigation and adaptation; food security and the sustainability of the food system; and education for climate action. Moreover, as with all SSRP-funded research, the project teams reflect cross-School collaboration with all Co-Investigators working in different departments to the Principal Investigator. These interdisciplinary projects build on strong established networks in the country of research and involve engaging with external partners in the Global South, such as Ecuador, Syria and Kenya.
The projects were all approved by a cross-School review panel, chaired by Professor Joseph Alcamo, SSRP Director and Professor of Environmental Systems Science in the School of Global Studies. Prof Alcamo said: "As we find our way out of the pandemic, the SSRP is happy to provide some modest funding to help Sussex researchers reignite their research work with partners in the Global South and kick-start some new projects."
More specifically, the following Principal Investigators and projects were successful in the funding call:
Further information about the above mentioned projects funded by the Sussex Sustainability Research Programme (SSRP) will soon be uploaded on the SSRP website. In the meantime, please visit the SSRP's research page and explore projects supported to date.
---
You might also be interested in: