Blog articles
Aritra's story: "I see my Masters degree as a bridge to my future plans."
By: Joanna OConnor
Last updated: Tuesday, 8 February 2022

Aritra Das is a Project and Innovation Management MSc (now
Project Management MSc
) student, Course Representative and Postgraduate Ambassador. He talks about finding direction through his course, getting inspired by our experts, and his plans to cook up a storm in the consultancy world.
After I finished my undergraduate degree in Chemical Engineering in the UK, the job market was unstable, and I didn't feel I had a direction. I decided to go to Seychelles, where my parents live and where I had grown up from the age of three, to take some time to find what really interested me. I took up some volunteer work private tutoring some GCSE level kids for maths and physics. I was also a cricket coach for the under fifteens team. I channeled this ambition, along with motivation from my parents, to think about what I wanted to do.
I realised one of my passions was food. I love to cook, and started to think about food production, and how we can optimise the process. How could we improve efficiency and sustainability? That's how I came across the idea of consulting – I love talking to people, helping them, and giving advice. I realised combining my undergraduate degree with a Project Management MSc would give me the best of both worlds.
I saw the 360 ° virtual tour of the University and was hooked. The more I watched it, the more I wanted to get there as soon as possible! I liked that Brighton was a proper city and seemed safe – plus it's close to London and the international airports. I also learnt that it's the number one LGBTQ+ city in the UK. After coming here, my experience has been that Sussex is very welcoming to international students, and I've met a lot of new people at social events on campus.
The lecturers have a huge amount of knowledge. There are books, lectures and course content, but the faculty also provide clarity. They teach us everything – from project management tools, to critical thinking, and innovation. I've already seen myself improve in these areas. My tutors have guided me whenever I have questions on assignments and module content and have helped me develop a lot in the different areas of business – particularly in decision making, which can be really difficult. I know some mornings when I wake up, I struggle to even decide whether to have tea or coffee!
I have developed my ability to undertake qualitative analysis, as well as developing the human skills, too. It's about the management side of things, and working with people. You learn to picture different scenarios: how to interact with different stakeholders, and how to get things done on time.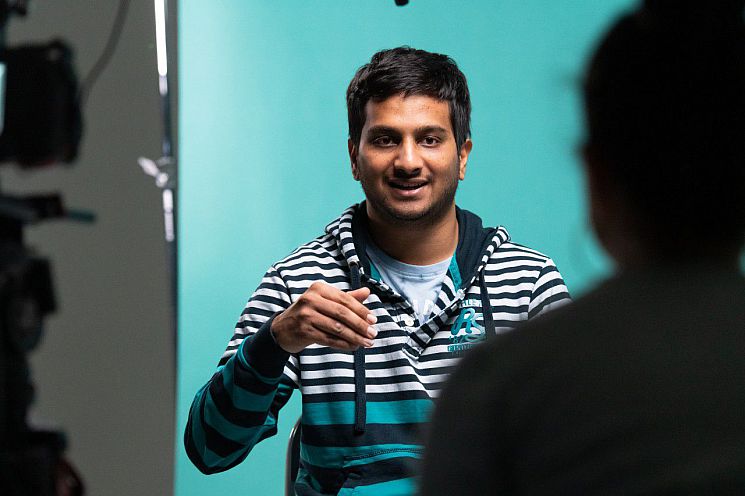 Sustainability has been incorporated into most of the course modules. I've learnt that, in any project or business, you must have the perfect balance between profit and sustainability. If a company is making billions in profit but is harming people or the environment, then the public won't view this favourably. You must do things ethically.
If I'm cooking for ten people, I'm going to ask what their requirements are. If someone is allergic to peanuts, that needs to be considered in the menu – you need to think about everyone. When you analyse just what's in front of you, you miss out on the whole picture. Only when you take a holistic approach, and see everything as the sum of its parts, can you consider how to do something the least harmful way, but the most profitable way at the same time.
Since starting the course, my interest in strategic business consulting has really grown. The support at the Business School has been fantastic. My Academic Success Advisor has been really helpful when I needed advice on some of my assignments, and I've also met with the Careers Centre about my CV. After graduating, I see myself starting off as a consultant, and then going on to be a project manager or senior consultant. By the time I'm in my late 30s or early 40s I would love to have my own company, which will probably be a process or production plant.
My parents are my biggest inspiration. They've always encouraged me in my studies, and they sacrificed a lot for me and for a better economic situation. My mum gave up her teaching career to bring me up, whilst my dad worked to support us and his family too. He was a project manager for many years, so was instrumental in guiding me down my current path, as he said project management was so diverse.
If someone wants to get into the same field, but has no experience or doesn't know where to start, the first thing I would say is great, you've chosen project management and that's a brilliant thing, as you now have so many options. You don't necessarily need a strong technical background to pursue it, either – you just need to think about how it will combine with your undergraduate degree and what the link is between the two. Before I came to Sussex, I got advice from the department head and lecturers, and it was so useful to speak to them about the subject area and my goals. I see my Masters degree as a bridge to my future plans.