The Department of Accounting and Finance is a young and dynamic department within the University of Sussex Business School. We offer a diverse range of cutting-edge degrees that prepare students for careers in established and emerging areas of finance and accounting, such as FinTech, Banking, Financial and Management Accounting and Risk Management.
As a student in the department you will be taught by leading academics and industry practitioners, ensuring that your education meets both academic and industry standards. The department puts a strong emphasis on employability, being ranked 5th in the UK for Graduate Prospects (The Complete University Guide 2021) and in the Top 10 in the UK for Graduate Prospects (The Times and Sunday Times Good University Guide 2019).
We apply our research to inform teaching and assessment at all levels, with strong links with professional bodies such as the Chartered Institute for Securities and Investment (CISI) and all six UK professional accountancy bodies: ACCA, CAI, CIMA, CIPFA, ICAEW, and ICAS.
View our undergraduate courses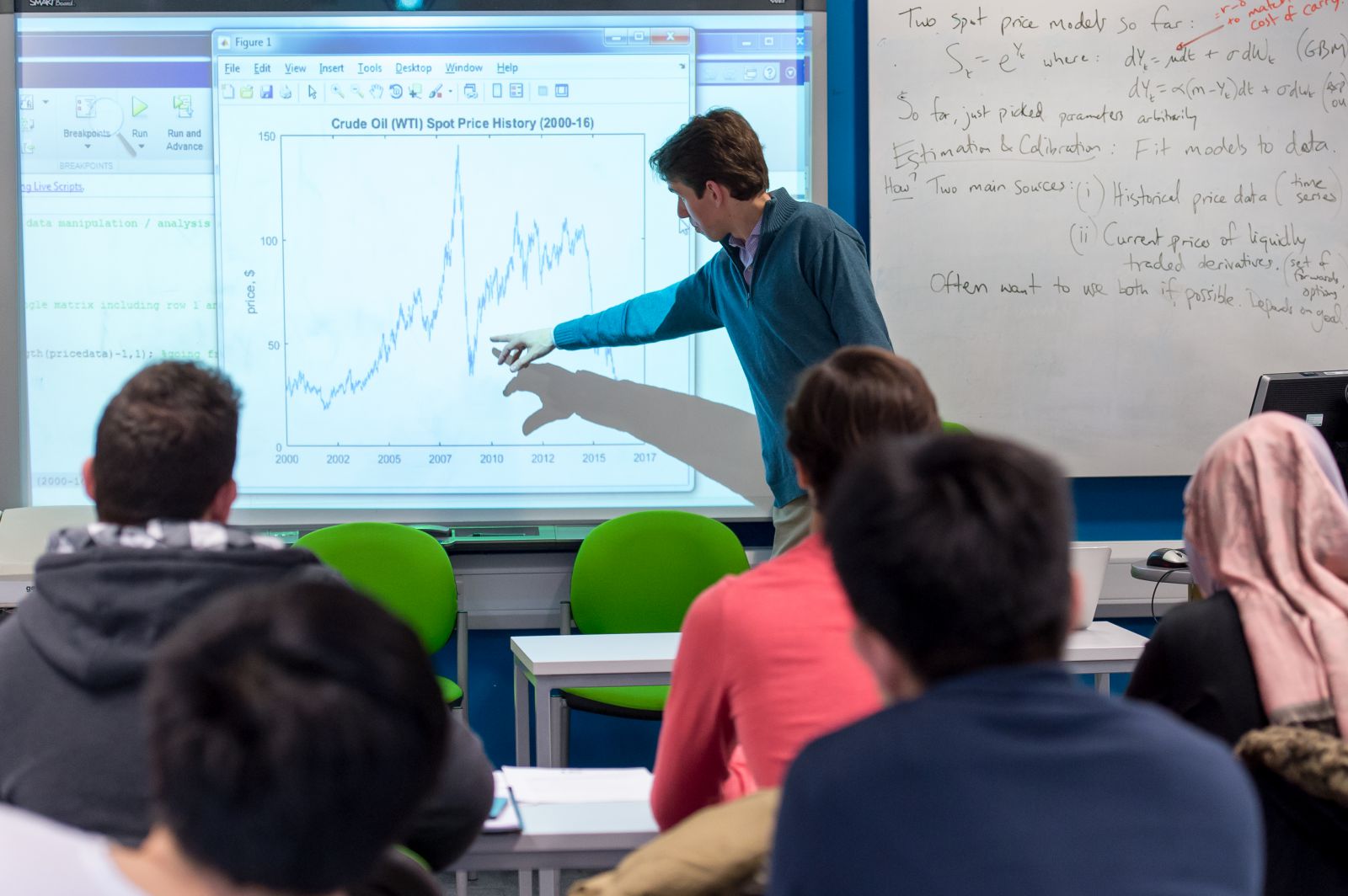 The Department has a strong research culture and provides an ideal environment for early-career academics to develop into world-leading scholars. Our goal is to tackle practical research questions as well as deepening the theoretical understanding of our discipline. Existing faculty have produced high-level research outputs (including articles in the Journal of Financial Economics, Review of Financial Studies, and Operations Research) and play a leading role in the global community, for instance through editorial positions with major Finance journals ,such as the Journal of Banking and Finance, and as advisors to both industry and governments.
We are home to three research centres: Accounting, Business Finance and Quantitative Finance (QFIN) that promote both applied and theoretical research.
The Accounting group undertakes research that meets the emerging agendas of the wider community of business, education and government.
Business Finance is an interdisciplinary research group that focuses on company finance in both public and private companies as well as the evolution of start-ups to different types of public and private companies.
QFIN at Sussex is part of an international network of research centres in the field of Quantitative Finance. The group has a strong interest in emerging areas such as FinTech as well as a focus on financial econometrics, derivatives and risk management research.
Find out more about our research
Read about studying for a research degree
·