Take Part in the March Sustainable Curriculum Challenge!
By: Martha Knott
Last updated: Friday, 3 March 2023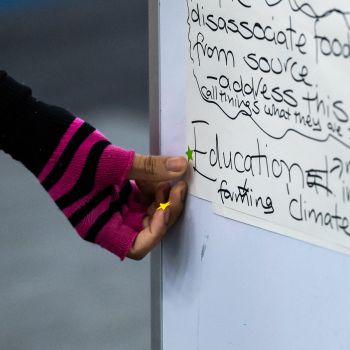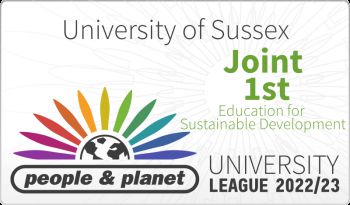 Do you want to see sustainability embedded more widely in our curriculum?
This March, as part of Sustainable Sussex Month, we are inviting as many staff and students as possible to join us in helping to further embed sustainability in the curriculum.
The University of Sussex already has an excellent track record in this area. We were recently ranked joint 1st in the UK by the People and Planet League for our commitment to education for sustainable development.
However, we want to go much further in order to achieve the commitments within our Sustainable Sussex Strategy, to teach sustainability within all degrees.
So, we will shortly be reimagining our curriculum in a way that puts environmental sustainability and human flourishing, including the realisation of all 17 UN Sustainable Development Goals (SDG), at the heart of our teaching and learning.
We want you to be part of this process, and there are two ways that you can help us to embed sustainability further in the curriculum in March 2023:
1. Join the Sustainable Curriculum Conversation (For All Staff and Students)
Share your ideas and best practice on how we can further embed sustainability in teaching and learning at Sussex either:
In person workshop: Join us in person for our Sustainable Curriculum Conversation on Thursday 09 March 12.30-2.30pm, in the Conference Centre;
Via a live online event: Take part online in our Sustainability Curriculum Webinar on Friday 10 March 10.30am-12.00pm; or
In your own time: If you can't join either collaborative event you can still participate by sharing your views about how to embed sustainability in the curriculum on our online discussion board.
Pledge to teach your students something new about sustainability during March 2023, in the SDG Teach-In. You can pledge online now, and/or learn more about the Teach-In at the Curriculum Workshop and Webinar, where we'll be sharing resources and answering questions.
So, don't delay, start taking part today and help us to realise our vision of being one of the most sustainable universities in the world.
If you need any advice or assistance please contact sustainable@sussex.ac.uk for more information.