Doctoral students are an important part of our community, participating and contributing to activities both within the Business Finance Research Group and the School of Business Management and Economics more generally.
We welcome research proposals from prospective PhD students with interests in company finance in both public and private companies in line with our approach and specialist areas.
Our approach is predominantly empirical and we aim to combine traditional corporate finance with entrepreneurship perspectives.
Our distinctive areas include:
Evolution from start-ups to different types of private and public companies.
Changes in firms' ownership via management buyouts and initial public offerings.
Roles of venture capital and and accounting firms in facilitating the above changes.
European corporate bond market and other alternatives to bank loans emerging in post crisis period (e.g. crowd-funding, peer to peer lending, etc.).
Implications of financial austerity on accounting and business valuation.
Changing nature of corporate governance.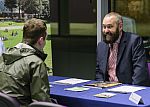 Supportive
We offer a supportive environment for doctoral study. Each PhD student is allocated a supervisory team, including a main supervisor with expertise in your chosen area of research. We also offer specially designed events for PhD students such as PhD seminars and round table discussions with experts in the field.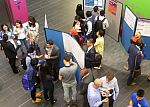 Dynamic
You will study in a growing department that aims to engage with the emerging agendas of all aspects of business and management in order help form dynamic business leaders and scholars of the future.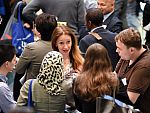 International
The School attracts students from all over the world, enhancing the cultural dimension of the learning experience. We also have many international links, collaborating with universities around the globe.
Links