Pave the Way
Leave your mark on our beautiful campus: you can have a message engraved on our memorial pathway to the iconic Arts A building. At the same time, you will be supporting the Sussex Fund and safeguarding our students' well-being and happiness.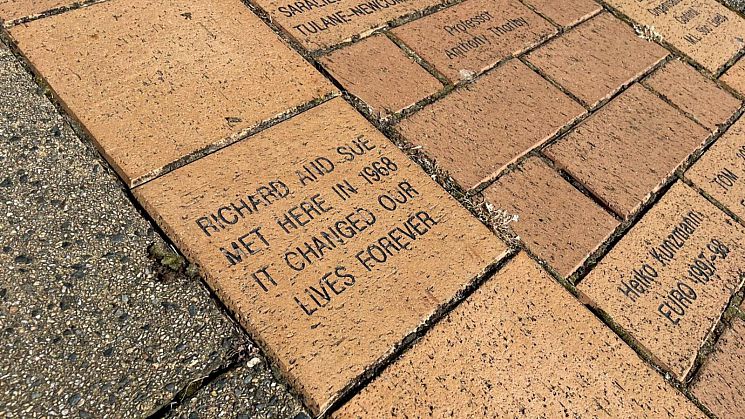 The path from Library Square to the Arts A building on campus is well trodden: every Sussex student, past and present, will have walked this way at some point. We have transformed this familiar route to one of our most iconic buildings, into a site-specific memorial for you to leave a message to future students, thank someone who helped you along the way, or remember someone special to you.
The proceeds from every single engraved paver go directly to the Sussex Fund, which supports the well-being and happiness of our students through awarding scholarships and enabling opportunities that students might not have had otherwise.
For a donation of £200, your gift will be recognised on a regular (2 line) paver. For longer messages, multiple pavers can be purchased here.
Carry our love in your heart Sophie, as we carry yours."
You might also be interested in:
Contact us
If you would like any further information about giving a gift to the University of Sussex, or for a confidential discussion, contact:
Jack Merrington
Development Manager (Individual Giving)
Development & Alumni Relations Office (DARO)
University of Sussex
jack.merrington@sussex.ac.uk