Pave the Way
As alumni and friends, you are the foundation upon which the University of Sussex thrives. Now you can support the Sussex Fund whilst making a lasting mark on our beautiful campus, leaving a timeless message for future generations of students, educators and leaders.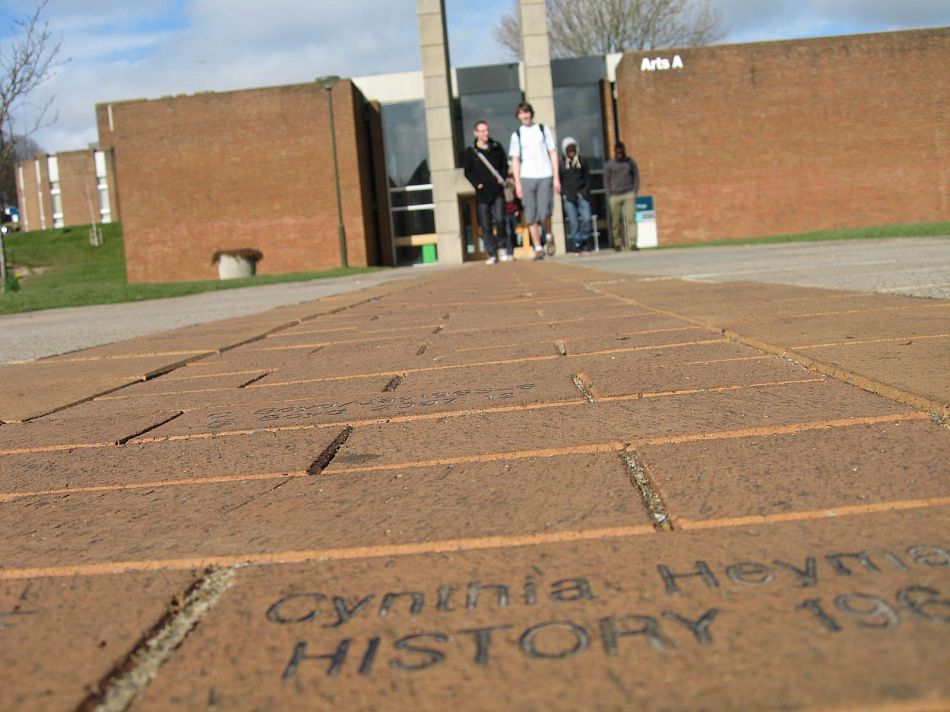 Act as if what you do makes a difference. It does.
Established in 2011, to celebrate our 50th anniversary, our Pave the Way scheme provides an enduring and visible link between you and your university. Not only that, proceeds from the campaign are channelled directly into the Sussex Fund, which supports students through hardship bursaries, encourages excellence through scholarships, and offers opportunities that students might not have had otherwise.
We've built a new pathway from Library Square to Arts A, which has capacity to feature over 1,000 inscribed bricks. Situated right at the very heart of our campus, the pathway acts as a lasting memorial and a focal point for future generations.
Your unique, personalised paver can record your time at Sussex, carry an inspirational message, or pay tribute to a person who has inspired you – at Sussex or elsewhere.
For a donation of £125, your gift will be recognised on a regular (2 line) paver. For longer messages, multiple pavers can be purchased. Whichever you choose, it is easy to make your donation and place your order on our secure webpage.
To stimulate your creative juices, here are just some of the hundreds of messages already in situ on our pathway:
NEVER REGRETTED IT!"
Carry our love in your heart Sophie, as we carry yours."
Gaby R-Dubz 2018
Inspirational!

"

So, make your mark, remember friends and loved ones, say thank you, or simply share a memory or leave a message – by doing so you will be helping to support future generations of talented students at Sussex.
"[I am] happy to make a small contribution - as a beneficiary of several grants and scholarships during my student years I feel that is the right thing to do. I think any act of generosity should be measured not by the amount or the effort in absolute terms but by the sacrifice it requires. By this (and any other) measure I am certainly not giving enough. Ever."
- Anonymous Sussex Fund supporter