Fundraising news
Find out about the people who benefit most from your donations and get closer to their stories.
---
Recognising and motivating talented STEM students in honour of one of Sussex's founding fathers
By: Emma Wigmore
Last updated: Thursday, 7 January 2021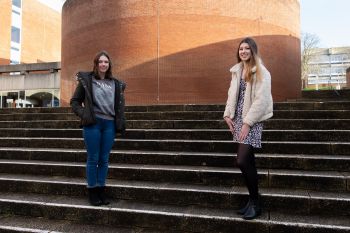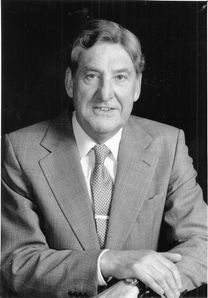 Professor Colin Eaborn is often referred to as the father of Chemistry at Sussex. He was the School's first Dean, a Pro-Vice-Chancellor, and a member of the Royal Society. His innovative approach to teaching and learning was widely respected at Sussex and across the University sector.
Professor Eaborn found a home at Sussex. Even in its infancy, it was a University that was courageous in its attitude towards doing things differently, just as it is today. What is more, Sussex has always attracted a special kind of person – those who realise that the answers to complicated questions are often found through unexpected multidisciplinary research synergies.
Sussex played such an important part in Colin's life that when his wife, Joyce Eaborn, passed away, she left a generous legacy to the Department of Chemistry. The gift was used to establish the Colin Eaborn Chemistry Scholarship, which aims to recognise and support talented undergraduates, inspiring them with Colin's ethos of seeking out new answers in science and to fulfil their potential. It is a fitting memory to his contribution to Sussex.
The Colin Eaborn Scholarship is offered to undergraduates who enter the degree programme with top grades (or equivalent) and who achieve 70% or better at the end of each academic year.
One recipient of the Scholarship is Amy Trott, a third-year student. She said:
"I am the first in my family to go to university. My parents have always encouraged me to try my best and to work hard, just as they have; I think this is where my motivation comes from.
"Chemistry has always been something I've enjoyed. My parents don't have a science background, and I am aware that women are in the minority studying STEM subjects, but I was encouraged to break with the norm and study the subject because all my chemistry teachers at A-level were women and they were really passionate and supportive.
"It was a surprise to be offered the Scholarship. To me, it is recognition for all the effort and hard work I've put into achieving the best I can, and it inspires and motivates me to continue studying hard for my degree. I am very grateful – receiving the award has made a huge difference to me."
Another second-year scholar is Kizzie Budd. Recognising the impact of her scholarship, she said:
"Being awarded the Colin Eaborn Scholarship is an acknowledgement of my academic achievements and, perhaps more importantly, it has really boosted my confidence in my abilities. I feel even more inspired to learn and to perform well academically. Thank you for recognising me in this way."
Sussex has a tradition of producing distinguished chemists whose life's work has not only won them international recognition, it has changed science. Supporting today's students through a bequest, just as Joyce Eaborn did, will ensure that this tradition of excellence can continue and, in the true spirit of Sussex, it will do so for all, regardless of their background or financial situation.
If you would like any further information about leaving a legacy to the University of Sussex, or for a confidential discussion, contact:
Ben Loxton
Development and Alumni Relations Office
University of Sussex
+44 (0)1273 872820
b.loxton@sussex.ac.uk
---
You might also be interested in: