Fundraising news
Find out about the people who benefit most from your donations and get closer to their stories.
---
Four outstanding students celebrate winning MacQuitty Prizes
By: Emma Wigmore
Last updated: Friday, 4 September 2020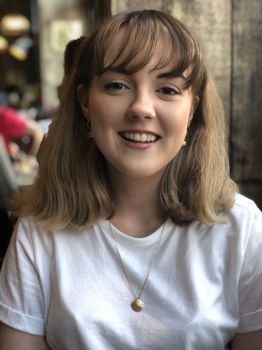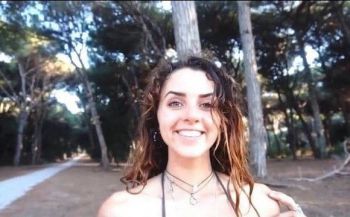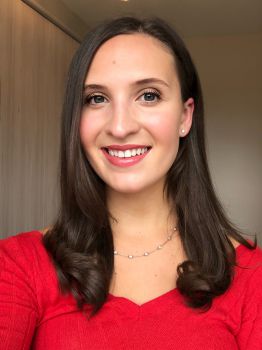 Four outstanding students will share the honour of being a MacQuitty Prize winner this year after it was impossible to separate their top marks.
BSc Mathematics student Rachel Dickerson has won the Science Prize outright, while the Arts and Humanities prize will be shared between three students; Amy Knight (BA Primary and Early Years Education), Abigail Stein (BA Anthropology and International Development) and Edward Holt (BSc Geography).
The MacQuitty Prize, which has been awarded annually since 2008, was established thanks to the generosity of Sussex alumnus Dr Jonathan MacQuitty, who graduated with a DPhil in Chemistry from Sussex in 1974. Two prizes worth £10,000 each are awarded to students in the Sciences and Arts and Humanities.

Commenting on being awarded the Prize, Rachel said: "I feel extremely privileged to be the winner of the 2020 MacQuitty Prize for the Sciences. It is an honour to be a part of such a legacy. Whilst I was completing my A-levels, my dad passed away suddenly, leaving behind just me and my mum. At that time, I thought a university education was out of the question for me. Luckily, my mum encouraged me to still pursue an academic path and the University of Sussex has been such an amazing place to do that.
"I have loved studying maths and it has helped me start afresh. I never imagined that I would achieve as much as I have and receiving the MacQuitty prize has taught me to believe in myself. Thank you to Dr Jonathan MacQuitty for such a generous contribution which I will use for training that will enable me to become an educator myself."
Amy, now a newly qualified teacher working for an academy trust, said: "I'm incredibly surprised and grateful to win the award. I feel indebted to university staff for all of the kindness and support I have received throughout my degree.
"I struggled with my mental health throughout school, and university was the first time my anxiety was recognised and supported. I strongly believe that mental wellbeing is prerequisite to academic achievement and I hope winning the prize demonstrates that mental health difficulties are not a barrier to success.
"I hope to use the money to complete an MA in educational psychology. I want to support children with mental health difficulties to reach their full potential."
Edward Holt commented: "Being awarded the MacQuitty prize was a real surprise. Having put a substantial amount of effort in over the last three years, it is nice to receive formal recognition of that effort. Furthermore, it will serve as a useful reminder that I am perhaps more capable than I think.
"The money has largely removed a significant financial hurdle that would otherwise be standing in front of further study. It nicely tops up the master's fees scholarship I have been awarded by Newcastle University to study on their Environmental Geoscience MRes programme."
Abigail Stein said: "I'm hugely grateful to receive this award. Studying Anthropology and International Development has transformed my world view and enhanced my motivation and engagement with environmental campaigning.
"Throughout my degree, my belief in my own ability has grown a lot, and this award has affirmed my confidence to pursue further study. It will also contribute to financing it. I am deeply grateful to Dr. MacQuitty for his generosity and kindness."
Dr MacQuitty commented: "It has been a real pleasure over the last 12 years to learn about some of the exceptional students I have been able to help through these prizes. This year, knowing the prizes are helping four different students to further their careers and further their studies, is very satisfying. And it's great to see students benefiting from an academic prize early in their lives in the same way that my great-uncle did in Belfast almost 150 years ago."
Dr Marina Pedreira-Vilarino, Director of Development and Alumni Relations, said: "Jonathan MacQuitty's generous philanthropic support is a perfect example of the tremendous impact that alumni donations can have on students' lives."
We can all make a difference through acts of kindness, and we are immensely grateful to all of our alumni supporters. Now, as a result of the Covid-19 pandemic, many of our students are facing impossible situations that they could never have foreseen. Some are struggling to pay their rent after losing their jobs or internships. Others are battling with mental health issues as a result of the uncertainty and isolation that the pandemic has brought about. As long as the pandemic impacts our community, alumni support will be a lifeline for those who need it most.
You can help Sussex students who are experiencing challenging circumstances by making a gift to our Covid-19 Support Fund via our secure webpage. Donations of all sizes, large and small, add up to make a real difference.
Alternatively, if you would like to discuss setting up a life-changing scholarship or prize at Sussex, please contact the Development and Alumni Relations Office at: alumni@sussex.ac.uk.
---
You might also be interested in: