Alumni news
Sussex alumni all over the world have been active in starting new projects, making an impact at local and national levels, achieving career milestones and gaining recognition. Here is a snapshot of some of their news.
Community heroes
Dr Katerina Galai (Law 2013) supports the legal framework of the Cambridge University-led Covid-19 Genomics UK consortium (COG-UK), which helps to inform public health responses and vaccine development in the Covid-19 pandemic.
Harry Patrinos (Development Studies 1989) has contributed to a research study which looks at the cost of Covid-19 school closures, following social distancing requirements that led to school closures around the world.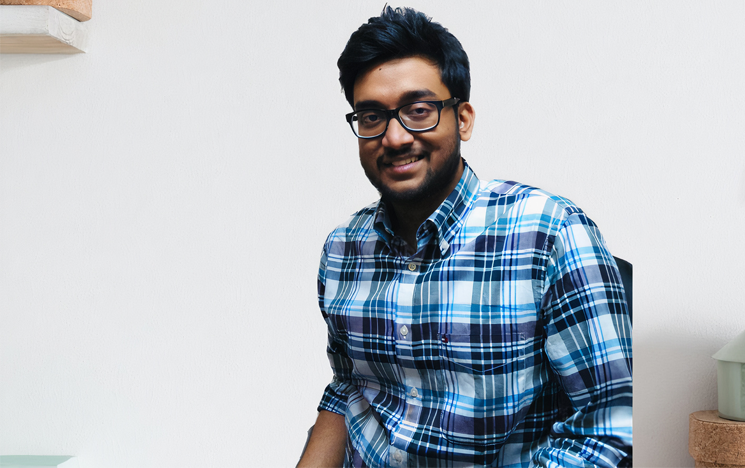 Abhirup Bhunia (Global Political Economy 2012) is working to assess development outcomes for women's empowerment in India with the German Federal Ministry for Economic Cooperation and Development (BMZ). This follows an extensive history of working on humanitarian projects.
Ahmad Ismaiel (Law 2018), a refugee from Syria, offered his services as an interpreter and translator to refugees and asylum seekers requiring help with immigration, housing and social welfare issues.
Milestones
Saad Rehman (Engineering 2005) has been appointed as Dean of the Faculty of Basic Sciences at HITEC University in Pakistan.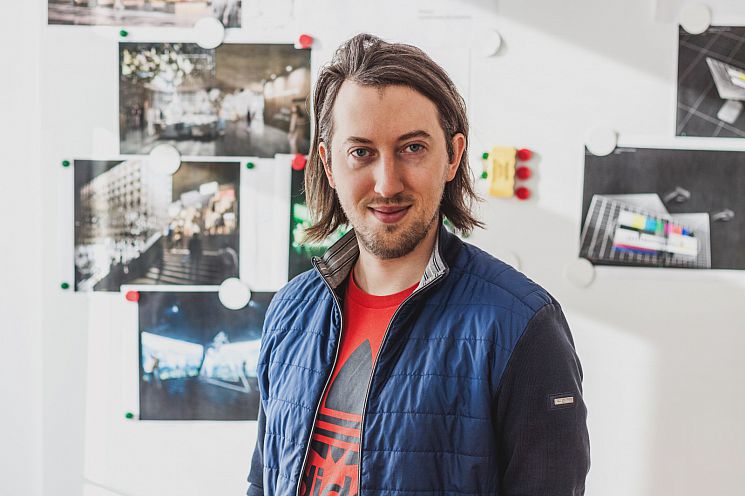 Lukasz Alwast (Technology and Innovation Management 2011) opened the Polish Pavilion at the World's Dubai Expo 2020. Lukasz is the Pavilion's Creative Director and owner of the company Science Now, responsible for creating its permanent exhibition. The three-storey pavilion houses interactive, immersive spaces that highlight a belief in 'creativity inspired by nature'.
Hannah Jones (Philosophy 1986) has been appointed CEO of the Earthshot Prize, a prestigious global environment prize designed to incentivise change and help repair our planet over the next 10 years. The Prize is run by the Royal Foundation of the Duke and Duchess of Cambridge.
Zoë Ryan (History of Art 1995) began her role as Director of the Institute of Contemporary Art at the University of Philadelphia.
Professor Sola Fajana (Labour Studies 1987) has been announced as the new Vice-Chancellor of the National University of Lesotho.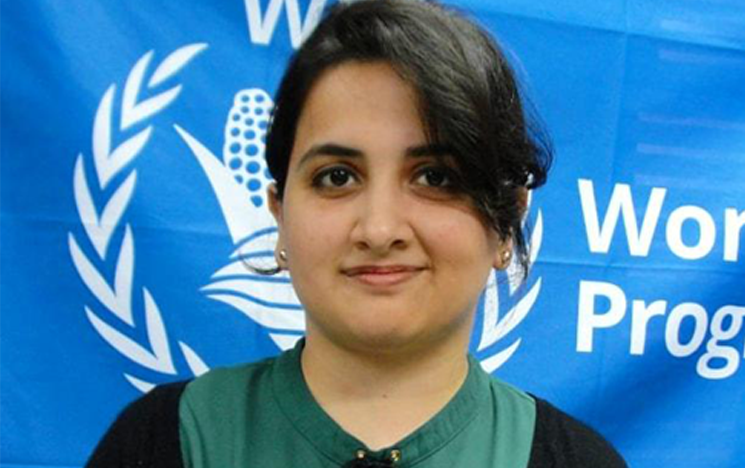 Sanjna Sudan, after completing her MA in Media Practice for Development and Social Change (2018), joined the United Nations World Food Programme (WFP) in India and was nominated to be part of the Gender Results Network (GRN). The GRN works to champion gender equality within the WFP and United Nations and the original research to start the GRN was conducted by the Institute of Development Studies in 2015.
Patricia Londono-Hayes (Biochemistry 1990) has been appointed as Chief Development Officer at iosBio, a UK-based oral vaccines and biotherapeutics company.
Francisco Acedo Fernández (Visiting and Exchange 1991) has been appointed as a member of the International Academy of Genealogy in recognition of a long career dedicated to genealogical studies.
Dr Andrew Morgan (BIOLS 1973) has been appointed as a Royal Society Entrepreneur in Residence at the University of Exeter and has joined the Royal Society Industry College. He continues as Chair of Innovate UK'S KTN Microbiome Innovation Network.
Mark Walker (American Studies 2001) has been appointed Director of Communications and News Editor of the Brighton and Hove based local television station, Latest TV.
The Much Honorable Stephen Jolly (Linguistics 1986), Professeur Agrégé, Faculté de Géopolitique, Rennes School of Business, has joined Consulum, the UK's leading government advisory firm in the Middle East, as a Partner in its Dubai office.
Natalia Caballero Salcido (Sustainable Development 2019) moved to Colombia and started as Director of International Cooperation at Fundación Oftalmológica del Caribe, an NGO that seeks to promote sustainable development through access to visual health.
The Venerable Dr Marlene Rosemarie Mallett (History 1977) was approved by The Queen for the nomination of Suffragan See of Croydon, in the Diocese of Southwark.
New ventures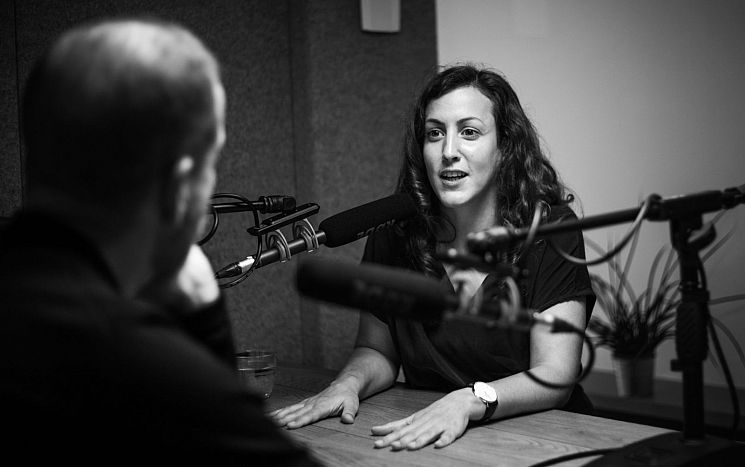 Sara Osterholzer (International Business 2011), co-founder of The Good Business Club and one of two new Entrepreneurs in Residence at Sussex, is hosting a new series of Building Better Business podcasts featuring Sussex alumni.
Ethan Martin (Business and Management 2016) has seen over a million downloads of ROUND, his table ordering app for bars and restaurants, which was originally trialled at Northfield Bar on campus.
Paul Couchman (Art History 2007) has gained popularity and the moniker 'The Regency Cook' for recreating 18th century dishes, such as oyster mouth soup and pigeon pie, as authentically as possible.
Omid Moallemi (Product Design 2006) has co-founded Prsnt, a gifting app that allows users to send someone a present from more than 100 household brands.
Avri Klemer (Philosophy 1992) has launched a tabletop game for one to six players, 'Descending the Stairs', which can be played in person, over video conference software or by forum. The game is inspired by the 90s nightlife he experienced while at Sussex.
Mike Constant (Economic 1971) founded Notre Verbier, an online platform that allows its community to document the history of Verbier and the Val de Bagnes (in Switzerland) through cross generational community story telling.
Yehuda Hecht (Mechanical Engineering 1975) has launched a new app, SelfieBook, which allows users to write their own autobiography by asking them questions about their life.
Together with academic colleagues, Dr Jordan Raine (Psychology 2011) has founded Faculty for a Future, which aims to help academics equip students and society to realise a safer, healthier and fairer future.
Peppy Barlow (English 1962)'s new play (along with Sally Wilden), Gainsborough And The Modern Woman toured in 2022. The play looks at Gainsborough's portrait of Ann Ford, and the outrage it caused because of the way a woman was portrayed.
Danielle Reynolds (EDUCATION 2020) is working with eco-entrepreneur Rachel Watkyn to build Chief and Turtle, a multi-brand ecommerce retailer focused on sustainable sports and athleisure products for all genders.
Awards
Annabel Deas (English 2002) has been awarded The Orwell Prize 2021 for Exposing Britain's Social Evils for her podcast Hope High. The seven episodes document Annabel's year spent with a community in Huddersfield where a number of children were being exploited by county lines drug dealers. The project is now being taught at A-Level and on degree courses and is used as a resource by police and social services across the UK.
Gideon Olanrewaju (International Education and Development 2017) was announced as the winner of the Contributions to Children, World Peace and/or Human Rights category of the Junior Chamber International (JCI) Ten Outstanding Young Persons of Nigeria Award 2021.
Damini Ogulu (IFY English and Computing 2008), known as Burna Boy, has won the Best International Act award for the third time running at the 2021 BET Awards. He was also awarded the prize for Best World Music Album for his album Twice as Tall at the 63rd Annual Grammy Awards.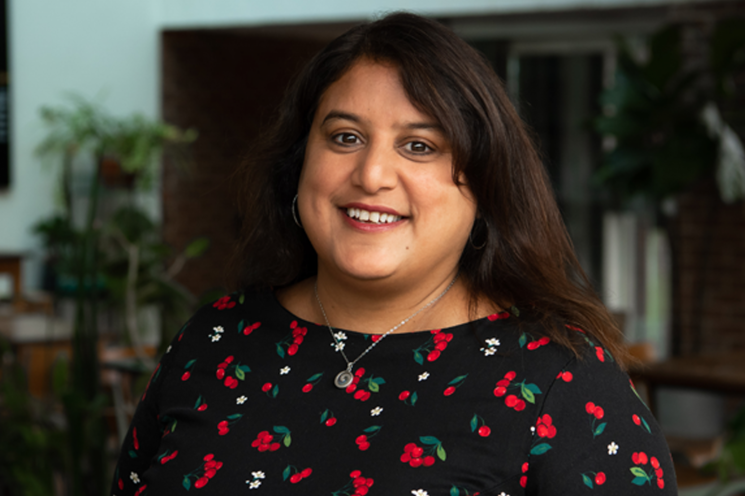 Mo Kanjilal (English 1993)'s Brighton-based diversity and inclusion consultancy Watch this Sp_ce has won £25,000 in the Simply Business 2021 Business Boost competition.
UK honours
James Carlin (Geography with Development Studies 2001) has been awarded a British Empire Medal for services to Social Enterprise, Interfaith Relations and the Voluntary Sector during Covid-19.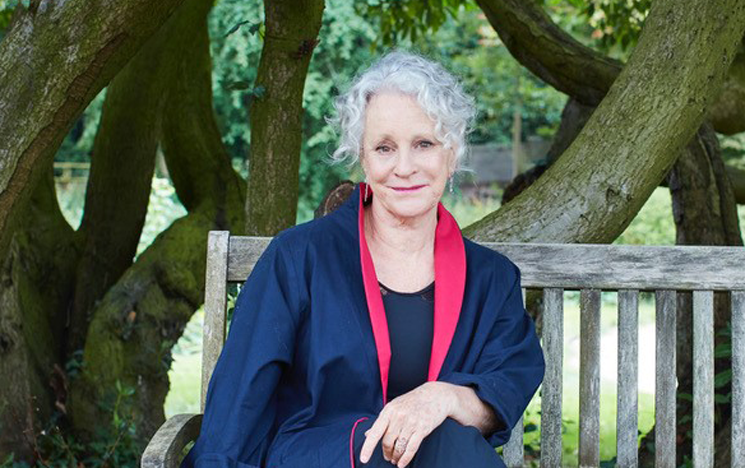 Dr Philippa Gregory (History 1975) has been awarded a CBE for her services to literature and charity. The historical novelist is best known for writing The Other Boleyn Girl.
David Bowden (Honorary Master of the University 1992) has been awarded an MBE for services to cricket and community in Sussex. David was President of Sussex Cricket and was awarded a national Lifetime Achiever award by the England & Wales Cricket Board in 2016.
---
You might also be interested in: