Alumni news
Sussex alumni all over the world have been active in starting new projects, making an impact at local and national level, achieving new career milestones and gaining recognition. Here is a brief selection of their news.
Community heroes
The following alumni are global winners of the British Council's 2019 Study UK Alumni Awards, in recognition of the impact they've made on their communities, industries and countries.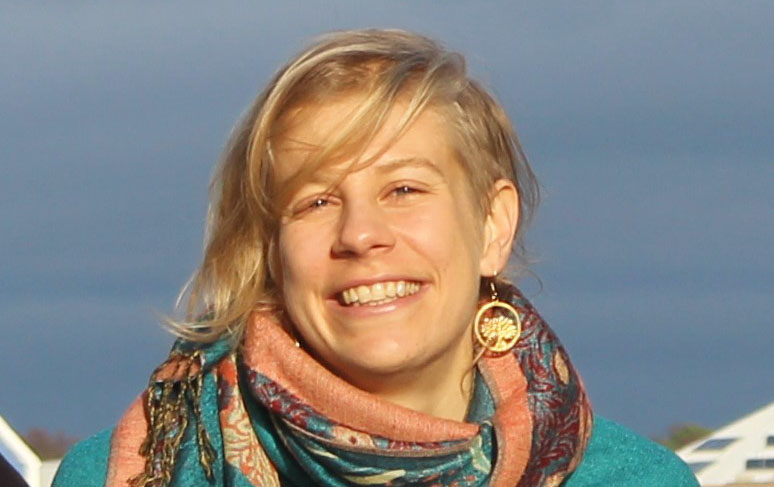 Dr Andrea Brock (International Relations 2013) and Daniel Therkelsen (Environmental Development and Policy 2016)
Dr Brock (pictured) has set up the first Covid-19 mutual aid group in Brighton, enabling the 17,000+ members to connect and support each other through the struggles that the pandemic has presented.
Rosemary Leworthy (Life History Research 2009)
Rosemary is a volunteer at the Macmillan Centre at East Surrey Hospital. The centre offers many different therapies, activities, workshops and courses which are all free to clients and their family members who have a cancer diagnosis.
Sue Epps (Education 1975)
Sue has created Table Talk, a project that has recruited 40 cafés across Brighton to allocate tables as a place to sit to talk to other customers in order to combat loneliness.
James Boyle (Development Studies 2004)
Through his work as a community investment manager at Make Shift in London, James turns old, disused urban areas into hubs for local, independent businesses.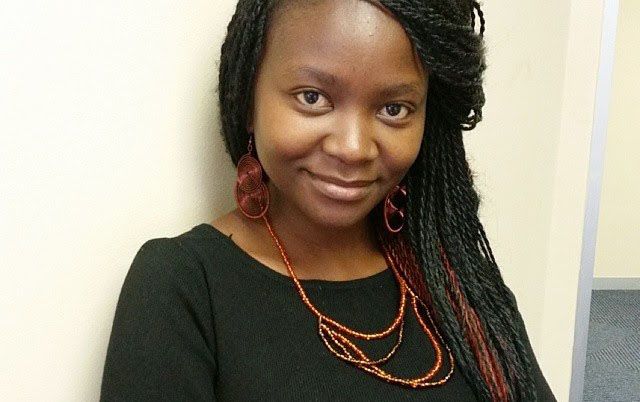 Sara Chitambo (Media Studies 2008)
Sara (pictured) works as a project manager at Johns Hopkins Health and Education in South Africa, promoting sexual and reproductive health in the community through her award-winning TV shows.
Yoko Inagaki (Globalisation, Business and Development 2019)
With plans to provide the first reliable laundry facility in Madagascar, Yoko received an £8,000 prize for her social enterprise, Manasa Mora, in the StartUp Sussex 2020 awards.
María Fernanda Sierra Perea (IDS 2012)
Maria manages VIVE, a Trust for the Americas project that empowers women with the tools they need to become financially independent, recognise and prevent gender-based violence and transform their lives.
---
Milestones

Alex Bruce (Biomedical Science 2010)
Alex (pictured) has sold two million drinking Turtle Straws made from wheat straw in over 35 countries, making a significant contribution to global efforts to cut down on non-biodegradable waste.
David Foley (English 1982)
David has completed a 'not for profit' animation project with the Gate website (Tullie House/Public Records office in Carlisle) to draw attention to marginalised Carlisle communities.
Gill Bustamante (Fine Art 1982)
In July 2020, Sussex based artist, Gill Bustamante, will be appearing in an episode of the BBC One series 'Home is Where the Art Is', Series II. Gill's episode transmitted on BBC One on Tuesday 21st July at 15:45.
Candice Carty-Williams (Media Studies 2007)
Candice became the first black author to win book of the year at the British Book Awards. Her critically acclaimed debut novel, Queenie, fended off titles from authors including Lisa Taddeo, Oyinkan Braithwaite, and Margaret Atwood.
Beth Pearce (Contemporary History And Politics 2006)
Beth has become one of only 396 global masters of wine. As a buyer for majestic wine, she passed the notoriously difficult testing to achieve the highest qualification in the wine trade.
Emmanuel Alhassan (Education 1995)
Emmanuel was recently honoured by the Ghanaian Colleges of Education for being one of the longest-serving tutors in the northern sector.
Katie Silcox (English Language 2004)
Now working for GQ Middle East magazine, Katie also carries out volunteering work with refugees in Greece and setting up her online travel magazine, Contemporary Class, which aims to reflect underrepresented global issues.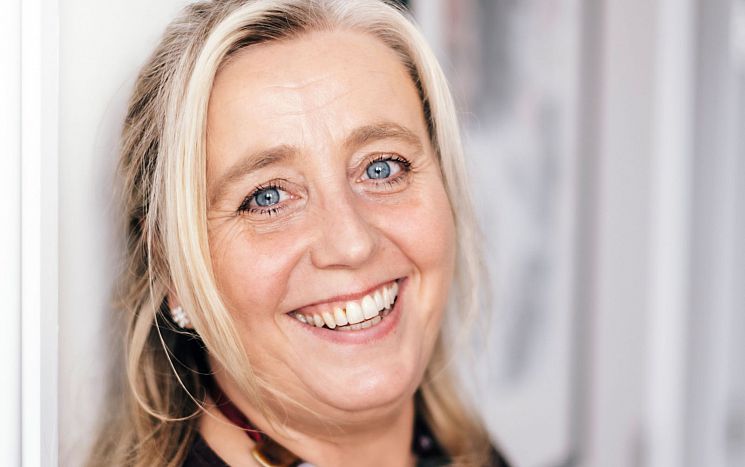 Joanna Hill (Media Studies 1993),
Joanna (pictured), the former CEO of the government's Start Up loans, which supported 50,000 start-ups during her time there, has been appointed to a new role at Askif, helping businesses to access Coronavirus Business Interruption loans.
Morakot Sriswasdi (Economics 1990)
Following an extensive history of working in international diplomatic roles on the behalf of Thailand, Morakot is the new permanent representative of Thailand to the United Nations (Vienna).
Rodrigo Frías Rivas (Technology and Innovative Management 2014)
Now working as deputy director of the entrepreneurship division at the Chilean economic development agency (CORFO), Rodrigo is helping start-ups to access public funding and generating over 1,000 new jobs with combined annual sales of £40 million.
---
New ventures
Matilda Lawrence-Jubb (English Literature 2017)
In 2019, Matilda Co-founded Split Banana, a social enterprise delivering inclusive relationship advice and sex education both inside and outside of schools. Read more about Matilda on pages 40-41.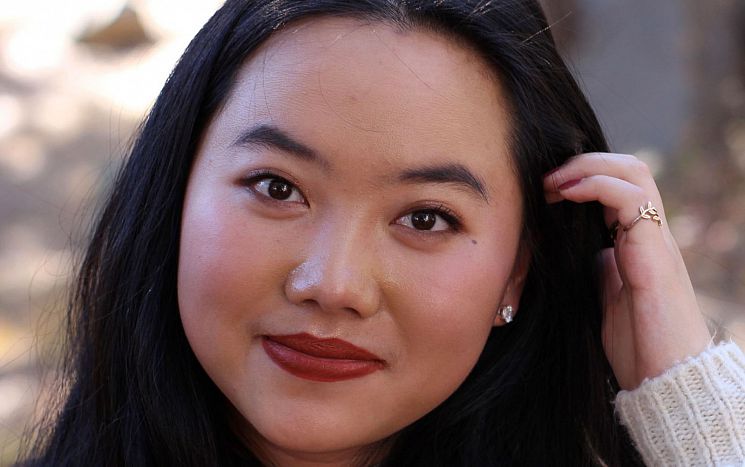 Maggie Grout (Business and Management 2019)
Maggie (pictured) has started the non-profit Thinking Huts, with the vision of building the first 3D-printed school. Thinking Huts is partnering with SEED, a non-profit in Madagascar, which hopes to launch the project next year.
Louise Beveridge (Politics/International Relations 1981)
In 2020 Louise formed JUSTE – Maison de Talents to match the needs of business for experienced communication and corporate social responsibility professionals working on short assignments.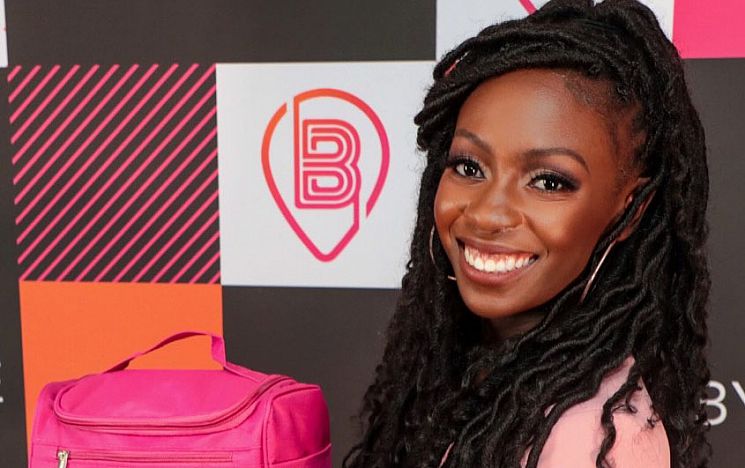 Portia Cronje (Finance And Business 2014)
Portia (pictured) has created Beauty By Me, a hair and beauty booking platform that bridges the gap between self-employed beauticians and their clients and provides them with a community to support one another.
Cristobal Matte (S
trategic Innovation Management 2019)
Currently completing his Strategic Innovation Management MSc, is co-founder and general director of Airkeep, an online platform that connects travellers with hosts who will store their belongings
---
Awards
Sosan Aziz (IDS 2008)
Sosan has won a prestigious British Council Alumni Award in Pakistan's social impact category for her work tackling gender inequality as a member of the National Commission on the Status of Women in Pakistan.
Ben Lask (Law and History 1998)
Ben has been announced as the winner of the Junior Barrister of the Year Legal 500 Award.
Hlanganiso Matangaidze (Economics and Finance 2016)
Hlanganiso has been named as one of 2019's top 10 Rare Rising Stars for founding Red, which aims to build low-cost, vertical wind turbines and distribute them across rural Zimbabwe and Malawi.
Lucy Hughes (Product Design 2015)
Founder of MarinaTex, Lucy has won both the James Dyson Award and the Startup Sussex Social Impact Prize for her sustainable packaging fabricated from fish waste. Read more about lucy on pages 14-15.
Dr Andrew Morgan (Biols 1973)
Dr Morgan received DuPont's Lavoisier Medal for Lifetime Technical Achievement in 2018. The award is given to scientists and engineers who have made outstanding contributions to Dupont and their scientific fields throughout their careers.
Professors Gail Cardew (Biols 1986) and Kent Berridge (Biols 1977)
Gail and Kent were both recognised for their contributions to science with honorary doctorates awarded at the Sussex winter graduation ceremonies
Helen Cammock (Sociology 1989)
Helen made history with fellow Turner Prize-winning nominees by requesting to be judged as a collective, in order to make a statement "in the name of commonality, multiplicity and solidarity – in art as in society."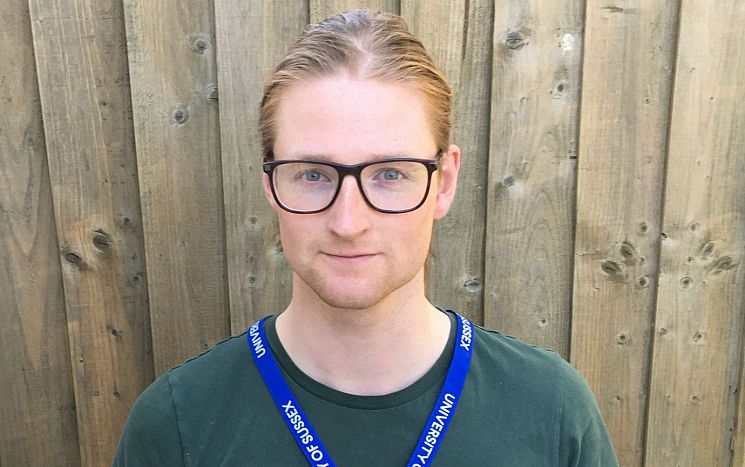 James Bowyer (Experimental Psychology 2019)
James (pictured) won the 2020 Startup Sussex Competition. Responding to Covid-19, his business Reviso.ai brings students' dearly-missed library study sessions online, through gamification and artificial intelligence.
---
UK honours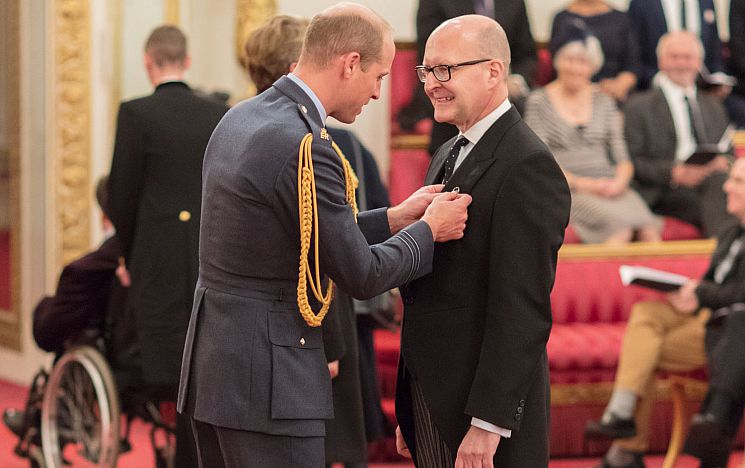 Marcus Hayes (Law 1984)
Marcus (pictured) has been awarded an MBE for services to education and the law. He is the Managing Director of the commercial law firm Mason Hayes and an Alumni Fellow of the University of Sussex.
Sara Wajid (English 1991)
Sara is Head of Engagement at the Museum of London, Sara has been awarded an MBE for services to culture and diversity.
Joanna Baker (French 1979)
Joanna has been awarded a CBE for services to the arts. Joanna is the former Managing Director of the Edinburgh International Festival and Chair of the National Youth Choir of Scotland.
Witold Radwanski (International Relations, 1978)
On the 100th Anniversary of Poland's regaining of independence, the President of the Republic of Poland awarded the Commander's Cross of Polonia Restituta to Witold (Cross of the Rebirth of Poland) for his merits and accomplishments in the anti-communist underground independence movement in Poland during the 1980s.
Martin Kyrle (Russian 1967)
At the Liberal Democrat party conference in Brighton last September Martin received their highest honour, the President's Award for long and distinguished service to the party.
Shobana Jeyasingh (English 1970)
Shobana has been awarded a CBE for services to dance. She is a choreographer and the founder of Shobana Jeyasingh dance.
Dr Hilary Cottam (Development Studies 1991)
Dr Cottam been awarded an OBE for services to the British welfare state. She is a social entrepreneur and designer, and the author of Radical Help.
Jane Goldingham (Public Service Management 1996)
Jane has been awarded an MBE for services to the social work profession. Jane is a former head of operational development and principal social worker at East Sussex county council.
Sue Samson (Education 1985)
Susan has been awarded an MBE for services to education. She is the Chief Executive Officer at the University of Chichester Multi-Academy Trust
---