Alumni news
Sussex alumni all over the world have been active in starting new projects, making an impact at local, national and international level, achieving career milestones and gaining recognition. Here is a snapshot of their news.
Community heroes
Simon Charleton (Geography 1974) was awarded the British Empire Medal for services to young people with special educational needs during the Covid-19 pandemic. Simon was also invited to King Charles' coronation in Westminster Abbey to represent the organisation he works for, St. John's in Brighton. St John's supports young people with autism and other complex needs.
Dr Liz Thackray (Sociology 2008) acted as an ambassador for an online group working at a national level during the Covid-19 pandemic. During this time, she spearheaded the development of Zoom tutorials and hybrid meetings. She is currently Chair of the Third Age Trust, the umbrella organisation for u3a, a UK-wide network of learning groups run by, and for, members.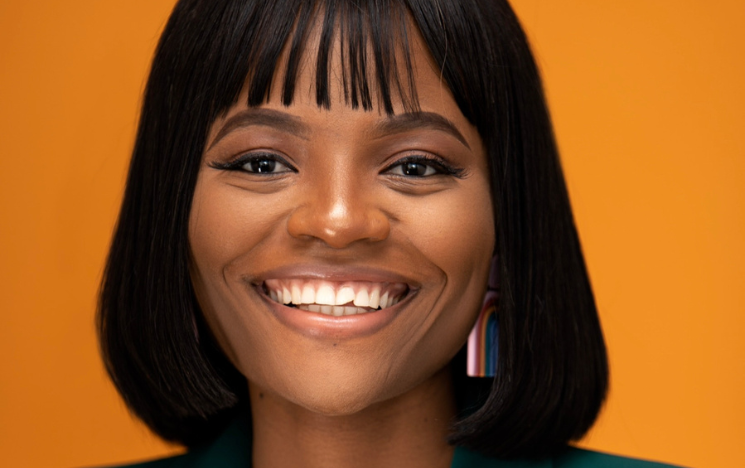 Temilade Salami (Environment, Development and Policy 2021) is the founder and Executive Director of EcoChampions, one of Africa's largest networks of young environmentalists and activists, leading environmental change through climate education, leadership and advocacy. She has authored two environmental books to bridge the climate education gap in Africa.
Eva Iliadi (Human Rights 2015), after completing her studies at Sussex, returned to her home country of Greece and worked with Save the Children to provide child-protection and non-formal education services in refugee camps across the country. After this, she worked with the Greek NGO SolidarityNow and supported their Child and Family Support Hub programme. She now works in public education as a teacher.
Mariyam Ahmed Toor (Education 2018) is Programme Manager at SEED Ventures for Enterprise Challenge Pakistan, an initiative of the Prince's Trust International. The programme aims to instil entrepreneurial zeal and acumen within 14-18-year-olds and includes one-to-one mentorship with industry experts, an exciting business simulation game and an online curriculum. Mariyam was invited to the Commonwealth conference in Rwanda, 2022 to present her work to HRH The Prince of Wales.
Samirah Bello (Globalisation , Business and Development 2020) re-joined ThriveAgric after graduating from Sussex and created their Partnerships division. In her current position she manages 15+ partnerships that impact smallholder farmers in Africa. She is also leading the initiative to increase the female impact of the company and as a result ThriveAgric has hired more women and onboarded 13,000+ female farmers.

Fadi Zaghmout (Creative Writing and Critical Thinking 2012) started his blog, The Arab Observer, in 2006 to communicate issues related to sexual freedoms and body rights. In 2012, he released his first novel Arous Amman, which helped him to secure a Chevening Scholarship to study at Sussex in the same year. Since graduating, he has released three other books that look at women's issues, homosexuality and marriage in the Middle East.
Samaneh Savadi (International Criminal Law 2015) is an Iranian feminist and gender equality advocate. She is the founder of Cheragh Academy, an online platform to fight against sexual harassment in the workplace. Cheragh Academy designs and teaches different courses to make the workplace safe for everyone.
Milestones
Prince Louis Adekola and Gideon Olanrewaju (International Education and Development 2019 and 2017) were highlighted by Vive Africa as being among the Top 25 Nigerians changing the face of education.
Rayel Basu (Journalism and Media Studies 2018) has been working as a Senior English Teacher in India at RMPS International School since graduating from Sussex. She credits her insights from her time at Sussex for helping her in her profession.
Kevin Doty (Nanomaterials and Energy Physics 2021), a current Physics PhD student at Sussex, has had a piece of work he co-led published in the scientific journal ACS Sustainable Chemistry and Engineering.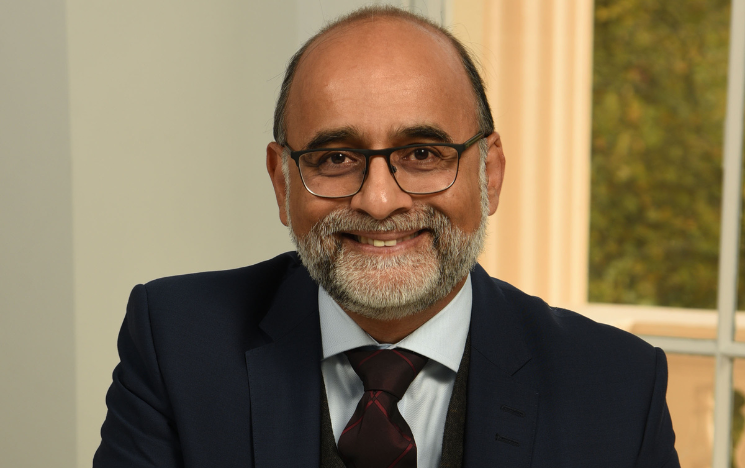 Moazzam Shamsi (Business and Management Studies 1989) has been elected as a Fellow of the Royal Academy of Engineering.
Glyn Saunders (American Studies and Literature 1971) became Head of English at schools in Anerley and Orpington, before becoming Head of English at Portsmouth Sixth Form College. After retiring from teaching, Glyn worked at the University of Chichester.
Mark Taylor (Law with German 1977) is editor of Coyote, an online magazine about European youth work. He recently included an article by fellow alumnus Lamin Darboe (Migration and Global Development 2020).
Akíntúndé Babátúndé (Media Practice for Development and Social Change 2020) has been appointed Programme Director at the Centre for Journalism Innovation and Development (CIJD). He will oversee all CIJD's programmatic work including Journalism, Accountability, Development and Dubawa, a project he pioneered that promotes a culture of fact-checking and improving media literacy in West Africa.
Jordi Carter (Drama and Film Studies 2018) has taken on the role of Co-Artistic Director/ CEO of Boundless Theatre.
Heather Catherine Variava (Contemporary European Studies 1992) was announced as President Joe Biden's nominee to serve as the Ambassador Extraordinary and Plenipotentiary to the Lao People's Democratic Republic in his administration.
Professor Theodoros Pelagidis (Development Studies 1987) has been appointed as the Minister of Finance for Greece.
New ventures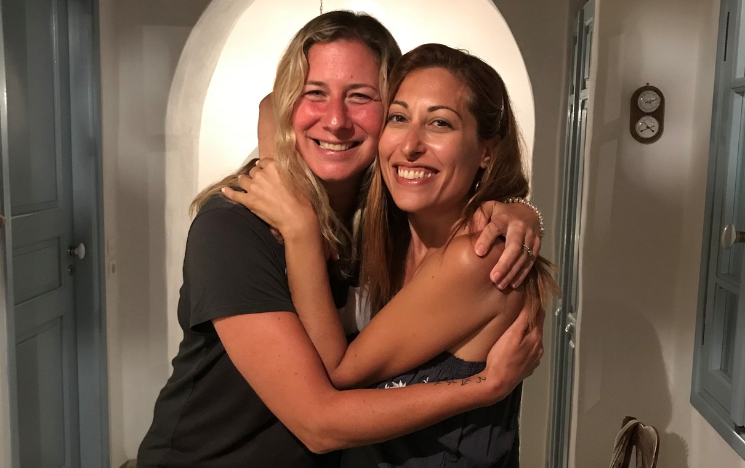 Carly Martin-Gammon (Media Studies 1997) and Carolina Doriti (Media Studies 1997)'s joint passion for food brought them together to work on Carolina's first book Salt of the Earth: Secrets and Stories From a Greek Kitchen.
Carolina Avellaneda (Environment Development and Policy 2017) and Jon McGlashan (International Business 2014) have founded BubbleLife Ltd, a new biodegradable packaging for the personal care market.
Michelle Chimuka (Entrepreneurship and Innovation 2019) has established Rivuuz, an online service marketplace that connects customers to experienced and vetted service providers for their building project.
Shannon Severy (MBA 2018) founded Brighton Cocktail Company. Based in Seven Dials, Brighton, her bar and kitchen allows communities to connect over great cocktails and food. She is also in the process of launching her new online store, so you can bring the experience of her brand into your own home.
Georgie Cox (Law 2013) is the founder of a new app, Beluga Pods. The app is focused on connection and mental health, allowing people to find friends with shared experiences or interests.
Together with academic colleagues, Dr Jordan Raine (Psychology 2011) has founded Faculty for a Future, which aims to help academics equip students and society to realise a safer, healthier and fairer future.
Awards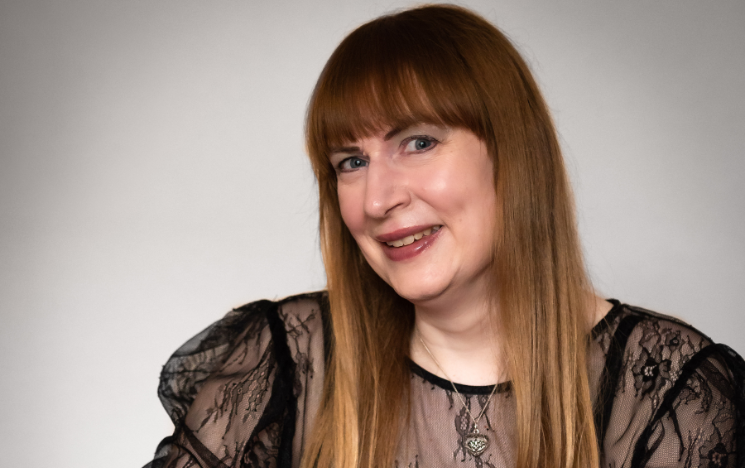 Dr Sharon Ann Holgate (Physics 1989) has been awarded the prestigious Institute of Physics 2022 William Thomson, Lord Kelvin Medal and Prize for her work in communicating science to a wide variety of audiences and for positive representations of scientists from non-traditional backgrounds.
Dr Elke Weesjes (History 2006) has been awarded a MELLON/ACLS Community College Faculty Fellowship to support her research into the lives of Ku Klux Klan families in the latter part of the 20th century. As seen through the eyes of their children, her project explores Klan members' different interpretations of their movement's values and ideology and complements prior studies into Klan identity and mentality in the 1920s.
Dr Kevin Smith (Science and Technology Policy 1993) has been awarded the Order of Ontario, the province's highest civilian honour for outstanding achievements. The Order of Ontario recognises exceptional leaders from all walks of life and diverse fields of endeavour whose impact and legacy have played an important role in building a stronger province, country and world.
Husain Alogaily (Economic and International Development 2018) has won the Global Peer-Leader Award at the Global Enterprise Experience for designing a financial app proposal for farmers in Africa. Husain led his team of eight entrepreneurs from across the globe to create business proposal Agrilink, a blockchain-based app helping smallholder farmers in African communities to obtain financial support by offering an online loan disbursement and repayment service, eliminating transport costs.
Dr John Kay, formerly Reader in Biochemistry, Associate Dean of the Brighton and Sussex Medical School and Director of the Centre for Medical Research, was awarded the Outstanding Individual Contributor Award for 2023 from the British Association for Local History. This prestigious honour is awarded to a local historian who has made a significant voluntary contribution to the subject in their locality.
Richard Layfield, Professor of Inorganic Chemistry in the School of Life Sciences, has been awarded the prestigious 2023 Corday-Morgan Prize by the Royal Society of Chemistry for his pioneering work in lanthanide and uranium chemistry, including single-molecule magnetism.
UK honours
Five members of the University of Sussex community were honoured by His Majesty King Charles III in his first New Year Honours list for their outstanding contributions across various areas of work including finance, literature and arts and culture: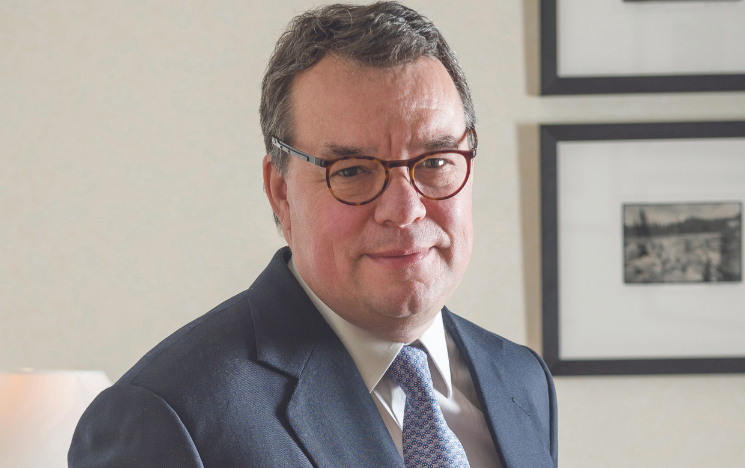 Sir Keith Skeoch (Economics 1975) is the former CEO of Standard Life Aberdeen and received a knighthood for services to the financial sector.
Professor Kimberley Griffith Reynolds, a former Sussex academic, has been awarded an OBE for services to literature.
Stephen Ingledew (Law 1981) has been awarded an OBE for services to the UK financial technology sector. He is currently the chairman of FinTech Scotland, which he formed in 2018.
Matthew Lownds (Mathematics 1983) has been awarded an OBE for services to British foreign policy for his contributions to the UK government response to Russia's invasion of Ukraine in 2022. Matthew, along with family and friends, established the Harry Lownds Memorial Fund, which offers scholarship support to applicants for the Genetic Manipulation and Molecular Cell Biology MSc.
John Gill (History of Art 1988) has been made an MBE for services to the arts, culture and education. John is a governor at Brighton University and is also a member of the joint board of Brighton and Sussex Medical School.
Rachel Semlyen (ENGAM 1961) has been awarded an MBE for services to heritage in the 2022 Queen's Birthday Honours List. She is chair of trustees and founder of the Yorkshire Air Museum and Allied Air Forces Memorial at Elvington, near York.
Ten members of the University of Sussex community have since been honoured by His Majesty King Charles III in the King's Birthday Honours List 2023: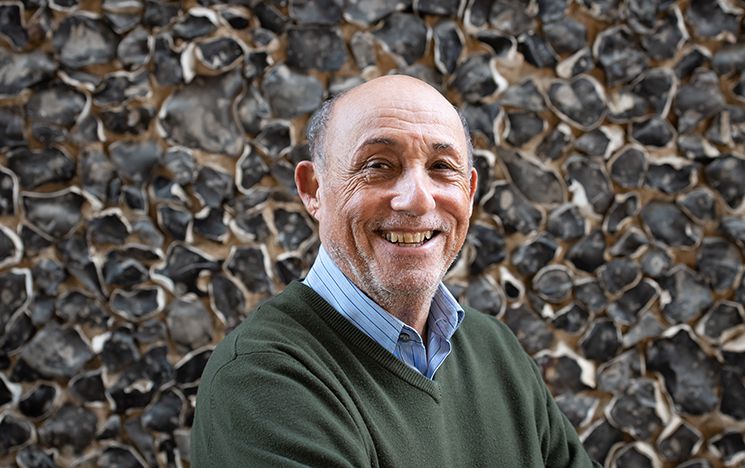 University of Sussex Professor Ivor Gaber (Labour Studies 1970) received an OBE for his services to media freedom around the world. The award highlights his role at UNESCO – the UN body responsible for media issues – where, as Britain's representative, he began the process which led to the United Nations adopting a plan of action aimed at protecting journalists in danger from repressive governments and others.
Labour MP for Exeter, Ben Bradshaw (German 1978), was Knighted for his political and public service.
Author Ian McEwan (English Literature 1967) who has six times been nominated for the Booker Prize – winning it in 1998 for his novel Amsterdam – has been made a Companion of Honour for services to literature.
Susannah Schofield (History of Art 1984) was awarded an MBE for services to Journalism and to diversity in the broadcasting industry.
Shona Elizabeth Riach (International Economics 2002) is the UK Executive Director to the International Monetary Fund and was awarded the Companion of the Order of the Bath (CB) for Public Service.
Dr Ed Garratt (History 1995) was awarded an OBE for services to the Integrated Care System.
Chloe Mawson (Applied Psychology 1996), who is a Clerk Assistant at the House of Lords, was awarded an OBE for services to Parliament and for her role in the state funeral of Her Majesty Queen Elizabeth II.
Dr Rex Strong (Physics 1974) was awarded an OBE for services to the civil nuclear industry.
Professor Rachid Houriz (French and German 1985), is the Director at the Institute of Coding located in Bath, and was awarded an MBE for services to the Digital Sector.
Janet Zmroczek (Russian 1979) is the former Head of European, Americas and Oceania collections at the British Library and has been made an MBE for services to literature and heritage.
---
You might also be interested in: