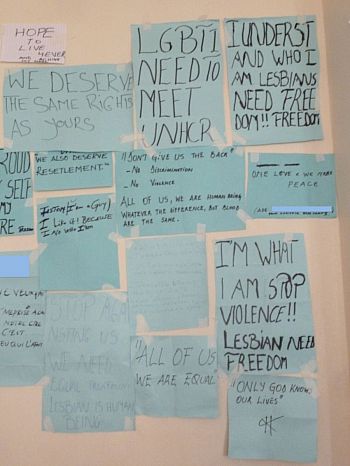 This strand links researchers across the campus, including major initiatives on global health, gender and sexuality. It brings together research at the Brighton and Sussex Medical School, with scholars in the university's School of Global Studies and the Institute of Development Studies. Research includes a body of work on HIV-AIDS in Africa and on African migrant health. Members maintain close links with the University's Centre for Gender Studies and the Centre for the Study of Sexual Dissidence.
Specific projects and initiatives include:
HIV and AIDS cluster of research at IDS
ASKAIDS research on youth knowledge in six African countries (Prof Colleen McCloughlin)
Fashioning postfeminism – spectacular femininity in Nigeria (Simidele Dosekun)
Health and African migrants; care of refugee torture victims in the UK (Max Cooper]
Global health research, with the Armauer Hansen Research Inst (Ethiopia), the Research Foundation in Tropical Disease and Environment/Faculty of Health Science, University of Buea (Cameroon) and the Inst of Endemic Disease, Sudan
Banner image: 'Velha Guarda' footballers, Huambo, Angola. Photograph by John Spall.
Content image: Ugandan posters. Photograph by Katie McQuaid.