Blog
Welcome to what we hope will be a lively and passionate sustainability blog from all sections of the staff and student community at Sussex.
Speak up in the Big Biodiversity Conversation
By: Daniel Joseph William Holmes
Last updated: Thursday, 24 March 2022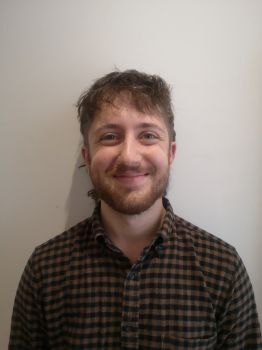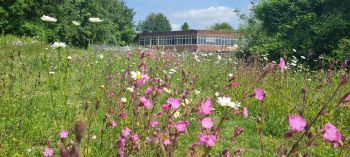 Hi, my name is Dan and I work in one of the new graduate positions on the University's sustainability team. I've lived in Brighton for over five years now and I graduated from Sussex in 2020 with an MA in Conflict, Security and Development. I joined the team just over a month ago.
In my role, I help the University develop and implement its sustainability policies. Although the team is relatively small, we have a very wide remit. The workload can feel a bit like trying to drink water from a firehose as sustainability needs to be integrated into everything the University does. This is challenging when the campus is basically its own small town. However, I feel like I've already had an impact on some important projects and I'm really excited to help bring our strategy to life.
One of the projects I've been working on recently is the Big Biodiversity Conversation. This is an initiative where we're asking the Sussex community to discuss and propose new projects that support biodiversity on our campus, which sits in the UNESCO Living Coast world biosphere reserve. This means that all students, staff and alumni are welcome to contribute ideas. We've set up a Padlet forum for people to add suggestions and leave feedback. Anyone can add an idea and I really recommend getting involved as it's a great opportunity for Sussex to positively impact the environment. After we've collected new ideas and feedback, we'll be holding a workshop to discuss them and how they'll be implemented. This will be a great opportunity to meet some of the local groups and student bodies involved in conservation, as well as Sussex researchers working on biodiversity. Please read more about it on our biodiversity page.
Getting to draw from the expertise and passion of the academic and student communities is really motivating. A lot of the work we do is cross-departmental and collaborative and everyone I've met has been passionate about increasing sustainability both on and off our campus. Choosing our student Climate Leaders and organising the Pitch for the Planet event showed me how much knowledge and expertise the student body bring to the table. Getting to support these initiatives has been really rewarding. If you have any questions or want to get involved with sustainability at Sussex, feel free to email us at sustainable@sussex.ac.uk.