News
Brighton Festival and Sussex partner for two online events in May
By: Rose Wilmot
Last updated: Thursday, 15 April 2021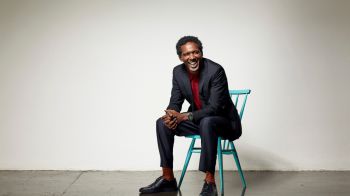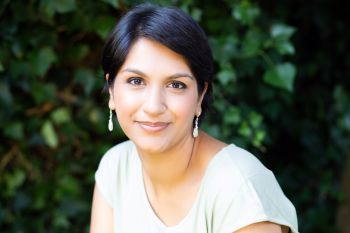 As part of our partnership with the Brighton Festival this May, we have two free Festival events.
The first, on Tuesday 4 May at 4pm, will be exclusive to staff, students and alumni: an in-conversation event with Lemn Sissay MBE and Dr Emma Newport, Lecturer in English at the University of Sussex. The event will explore creativity, literature and the role of art in the community.
Lemn Sissay is an English author and broadcaster and the Festival's 2020/2021 Guest Director. The event will be entirely online and you can register now via Zoom.
Dr Newport is the lead academic for the Sussex Writes programme, which aims to widen university participation by fostering collaboration between the School of English and local schools in Brighton and Sussex.
This event will be followed, on Thursday 6 May at 7pm, by a discussion between Angela Saini, award-winning science journalist, author and broadcaster, and Sussex CERN physicist Dr Kate Shaw.
Angela Saini is an award-winning journalist, broadcaster and author who famously called the 2017 Google Memo, on purported differences between females and males, "prejudice masquerading as fact". Her books Inferior (2017) and Superior (2019) won her critical acclaim, and in 2020 Prospect magazine named her one of the world's top 50 thinkers. In this event she joins Dr Shaw to discuss her career and her role in 'Challenging Pseudoscience' at the Royal Institute of Great Britain. To book this free online event, please go to the event page and register for your virtual ticket.
Brighton Festival is an annual celebration of music, theatre, dance, circus, art, film, literature, debate, outdoor and family events. Staff and students are encouraged to get involved and to enjoy all the Festival has to offer.
This year, due to the pandemic, many of the events will be virtual or outside where possible. See details of the full Brighton Festival programme.
There will also be a ticket give-a-way competition, to be announced in the next few weeks.