Sussex students support youth project Role Models during lockdown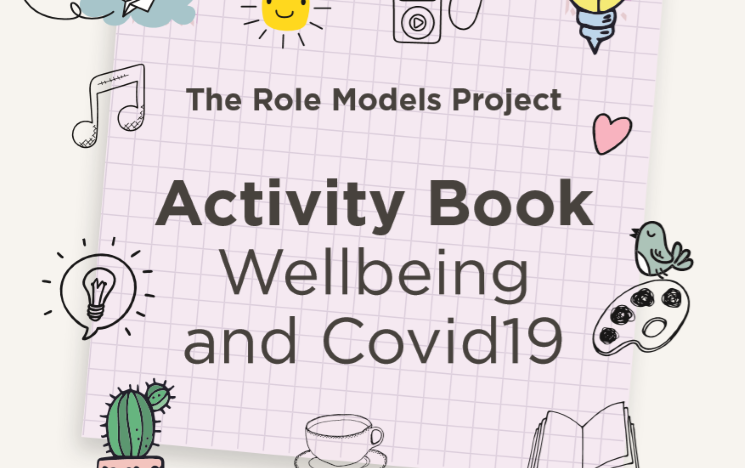 The front cover of one of the Role Models Project booklets.
Due to the lockdown and closure of all schools across the country, the student-led project, Role Models, has pivoted quickly to keep supporting the local community.
In normal circumstances students involved in the project, which has been running since 2015, would have been holding workshops with local teenagers to talk through their experiences and inspire and encourage young people.
Unable to do this at present, Sussex students have instead created engaging and stylish activity booklets to help young people cope with the new normal. The booklets cover topics like wellbeing, gender and sexuality, and how to plan for the future. You can download the first booklet here.
Just being able to do something positive during this time has been so good."

JOSEY Milner day


Third Year International Relations student
The work the project does continues to be vitally important, both to the vulnerable young people it supports and to Sussex students, who have continued to work hard on the booklets while completing their degrees at home.
Josey Milner Day, a third year International Relations student, currently at home in Manchester, spoke about how important the Role Models Project had been for her during lockdown:
"Just being able to do something positive during this time has been so good. Because we obviously have to stay at home in order to do the right thing, it means we can't go out and volunteer or help in the usual way.
"But the booklets have been a nice opportunity to try and do something for the young people, aiming to continue supporting their wellbeing and exploration of important social topics, whilst also being productive and reflective ourselves."
Katherine White, a second year Anthropology student, who took the Role Models elective modules through the school of Education and Social Work (ESW), spoke about why she thought the activity booklets were so important:
"They may be feeling that social pressure in lockdown, to be seen to be learning something new, or doing something useful, so hopefully with the booklet they'll be learning new things, just not in the conventional way."
Both Katherine White and Josey Milner Day are interested in going into future careers involving young people and agree that Role Models has given them invaluable first-hand experience in this area. Furthermore, it has provided a space for them to reflect on what they wish they had known when they were younger and has given them a sense of purpose at this difficult time.
In total, seven local schools currently take part in Role Models, including Longhill which has Whitehawk in its catchment area - one of Britain's most deprived areas. Other schools include Cardinal Newman, Patcham and Hove Park with face-to-face workshops of around 20 students from years 8-10 (12-15 year olds).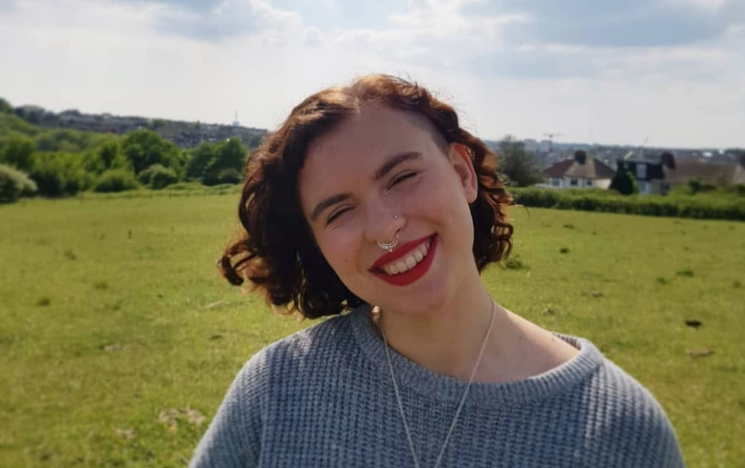 Katherine White, a second year Anthropology student involved in the Role Models Project.
With the new booklets, Role Models will be able to reach out to many more young people in these partner schools, totalling 4,900 pupils, as well as with other schools and youth initiatives, a much wider reach than previously possible in the physical classroom.
In addition, Role Models is working with the University of Portsmouth to see if similar projects could be run at other universities, widening its reach in the region.
Al Casey, project assistant said: "We have had to change what we are doing because there is still a need for us, and because while there is a pandemic now, there will be a future after this, and young people will still need investment in that future."
The teachers from the schools which Role Models supports, have welcomed the idea. Speaking about the first booklet, Hugh Garling, a PSHE teacher from Longhill said:
"It's absolutely great and really fits the needs of students in terms of their wellbeing and gives clear and compassionate guidance with a nice range of resources/activities which would suit all learners."
While they are continuing to provide work for students to do at home, there is an awareness that learning about traditional subjects is not the only purpose that schools play in a young person's development.
The idea for the booklets came from project leads Natasha Mansley, Emily Davies and Al Casey, all Sussex graduates.
They realised the activity booklets would not only support young pupils in schools but also provide an outlet for Sussex students, who have managed to fit doing work for Role Models around their degree courses during lockdown.
It is this sense of mutual benefit which has made the project such a success.
Emily Davies, project coordinator said:
"The generosity of our funders has enabled us to develop and expand our reach to multiple schools, mutually benefitting both secondary and Sussex students.
"We would like to thank them for their support that has made these important spaces possible where young people learn from each other, build confidence and think critically about the world around them."
The Role Models Project is run at the University of Sussex's Students' Union and in 2019/20 is supported by the Office for Students through The Sussex Learning Network as part of Uni Connect programme, the Blagrave Trust and the University of Sussex.
The project also runs as undergraduate electives for Foundation, First and Second years through the school of Education and Social Work.
For more information about the Role Models Project, please visit their webpages.
You might also be interested in: