Our sustainable values
From working with local suppliers to ditching plastic and preventing food waste, find out how we are building a sustainable future and contributing to better lives – both here at Sussex and around the world.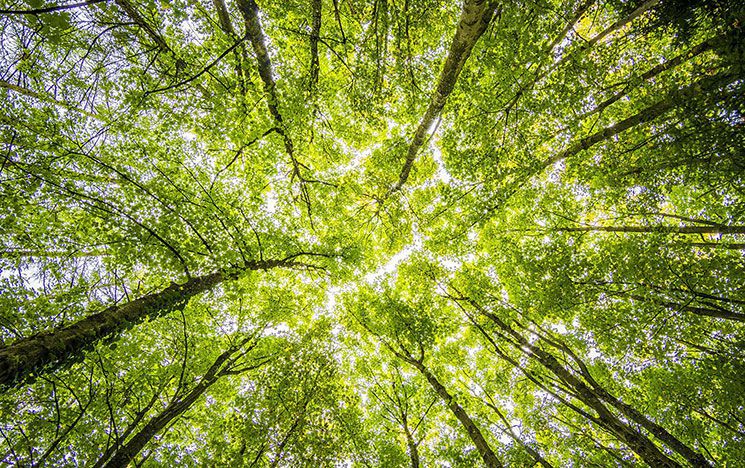 A sustainable future
Making sustainable choices when we eat is a great way to fight climate change, as the United Nations estimate that farming and food production cause around a third of global greenhouse gas emissions.
Find out more about providing sustainable food on campus and check out our Sustainable Food and Agriculture Policy [PDF, 71KB].
Our main catering partner Chartwells regularly looks at ways to reduce its impact on the planet.
The University uses local suppliers for most of its food, including:
Blakes, for meat
Real Patisserie, for breads
Munneries, for fruit and vegetables.
We evaluate all suppliers based on their sustainability and company ethics. Where possible we look to provide products with fair or direct trade, soil association or organic accreditation. We favour Certified B Corporation companies (businesses that meet standards defined by B Corps to balance profit and purpose). Two examples of these kinds of businesses, both on campus, are Toast Ale and Change Please.
Our climate promise means our company fleet vehicles will be switched to electric by 2024. We also recently received a new electric delivery van.
Chartwells is part of a bigger group that has made a climate commitment for 2030 – find out more about the Compass Group climate promise, including a 55% reduction in carbon footprint by 2025.
Sustainable ratings
We are a proud member of the Sustainable Restaurant Association. We gained Sustainable Restaurant Association 3-star accreditation for the first time in 2019, based on three pillars of Sourcing, Society and Environment, and retained this when we resubmitted our documents in January 2022.
In June 2023, the University and our partner Chartwells were awarded the U Dine Award for sustainability.
Ending food waste
We have been working in partnership with Too Good to Go for over a year and have saved more than 3,500 meals from the bin. You download the app, decide on your favourite food and go rescue it.
We have also been partnered with Olio since 2019; through this scheme, any unsold sandwiches, baguettes or toasties are collected by a volunteer and given to local families. More than 1,120kg of edible food has been donated to date, providing 2,650 meals for 317 households and saving 4,801kg of CO2 emissions, the equivalent of planting 220 trees.
First to process food waste
In March 2020, the University of Sussex was the first higher education institution in the UK to install an aerobic digester – a bio processor that turns food waste, plate waste, takeaway cutlery and containers, including coffee cups, into fertiliser.
This stops compostable food and packaging going to landfill.
The food and compostable waste produced around Bramber House (the centre of our catering operation) is processed through the machine and the contents are reduced by 75% during its 24-hour journey from food to substrate. The substrate can either be used as a soil enrichment source or a biomass fuel source - the grounds team are making good use of it on our campus flower beds.
Going plastic free
The University embarked on a plastic-free pledge at the Attenborough Centre and has also completed the transition to plastic-free in the Conference Centre.
Giving plastic a second life
We take part in TerraCycle's crisp packet recycling scheme which turns packets into material that can be used to make furniture.
We also collect and recycle all parts of stubbed-out cigarettes, which is then transformed into plastic lumber and boards to be used for signs and table tops, with any remaining tobacco or paper composted.
Getting wiser about water
We subscribe to the Refill scheme throughout our campus. Reusable bottles can be filled with tap water in any of our cafes. There are fountains in the library, SU and student centre, as well as the sports centre and sports complex.
Sponsoring water wells
We have sponsored the opening of three water wells, providing clean drinking water to people in Uganda and India.
This was made possible by our campus community buying Life Water from our shops and cafes. Life Water has a longstanding partnership with Drop4Drop to help run projects in developing countries.
Health and nutrition
Chartwells has a range of food items analysed by expert nutritionists to confirm they meet high nutrition standards. The F.U.E.L logo identifies these dishes on our menus and in the Uni Food Hub app.
Download the Uni Food Hub app and select the Discover tab to learn more about foods that are good for your mind and body or better for the planet.
---
You might also be interested in: