Providing cultural spaces
We're part of a vibrant community and provide opportunities for public access to our resources and take part in cultural activities on campus.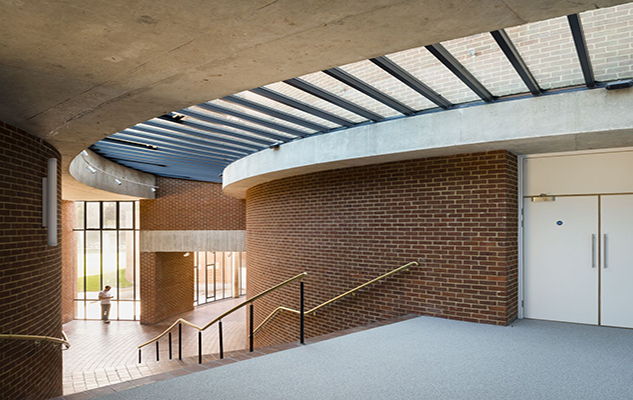 In 2016 we re-opened the Attenborough Centre for the Creative Arts to the public, following an extensive refurbishment. The Centre is a reflection of the University's commitment to investing in its campus for the benefit of students, staff, the local community and wider arts scene.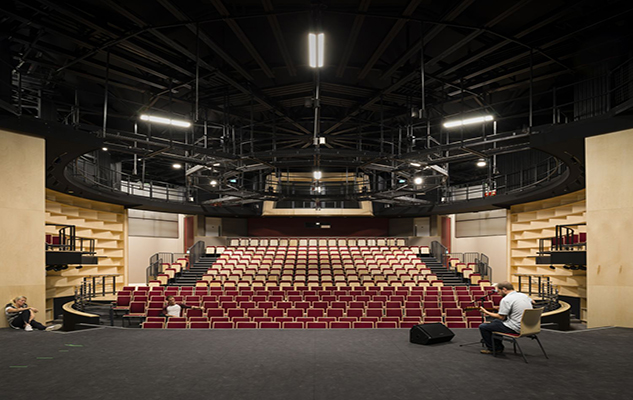 Named as a tribute to our former Chancellor, Lord (Richard) Attenborough and his family, the Centre embodies a creative spirit and carries on the legacy of this great entertainment family. Many well-known names in music, theatre and comedy have played at the Centre over the years and we continue to support established and emerging talent through our public performance programme.
We have maintained the Grade II* listed building but modernised the space to provide flexible, high-spec facilities including a 350-seat auditorium, extensive gallery and display areas designed for art and audio-visual installations and a new café and bar.
The Centre provides a fantastic learning space for our students and staff, giving them access to 21st-century facilities within a building steeped in history. We give access to local schools, residential and community groups so that they can enjoy the Centre – whether through attending performances or being part of the theatrical programme.
The Attenborough Centre for the Creative Arts is now a leading contemporary arts and performance space and it is the cultural focus for the University and local community.
---
You might also be interested in: