Looked after children and care leavers
We offer a range of support for young people in care and those leaving the care system.
Funding
This information is being updated.
See the different ways we support you during your studies.
Staff support
You can receive special consideration by admissions staff on results day and support from other Sussex staff at different stages in your study, including:
Stage
Staff contact
Pre-entry

Melinda Finn

M.C.Finn@sussex.ac.uk

01273 678865

Post-enrolment

Lynn O'Meara, Care Leavers' Adviser

01273 873925

Careers advice

Vicky Raynard, Care Leavers' Careers Consultant

01273 873378
---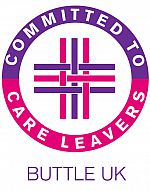 See the Buttle website for more information.