Latest staff news
Student Communications update message
By: Harvey Atkinson
Last updated: Friday, 19 February 2021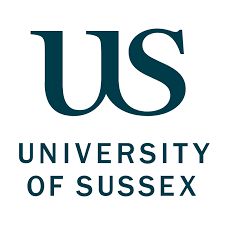 Today, 19 February 2021, Student Communications emailed all taught students. You can read the email in full.
Dear all students,
In this week's update message we're letting you know about:
Upcoming government covid-19 restrictions update
University student and education support – here for you
One World Week – celebrating our diverse Sussex community
Upcoming government Covid-19 restrictions update
Next Monday (22 February), the UK Government is expected to make an announcement on the review of the current lockdown restrictions. The University will then consider this guidance in relation to what it will mean for students, and we'll share more information about this by the end of the day on Wednesday 24 February.
University support and education services – here for you
Nearly a year on since the pandemic began we're continuing to ensure students are aware of the key support provided by the University in these challenging times, and we hope that if you ever need help you know where to go.
Student Support
All of student support services continue to offer the advice, guidance and practical help you may need. These services are:
Academic support

Last week we provided an update on the No detriment policy and you can find more details about the policy on the Your Education page on the Student Hub. We also wanted to clarify that at the end of the year borderline grades are considered and moved up if they are just below classification and meet the criteria. This applies to 1% below (59, 69 etc.) and is in the standard regulations. You can also find a set of helpful FAQ's about Exceptional Circumstances here, as well as information about how to make a claim
The no detriment policy has been created with input by your Students' Union representatives. Students' Union officers are the official representatives of all students on all University committees allowing us to develop policies together.
You can raise issues that are affecting you with your Students' Union officers – you can find their contact details here and you can read about the Students' Union's purpose and role in representing students on the Students' Union website.
Student mental health and wellbeing services
We continue to offer free online confidential support for students via the University's Counselling Service. Students can also access a range of workshops and events to help with issues including managing anxiety and low mood. Additionally students can access online resources such as Togetherall (offering free online support 24/7) and the Student Space's wellbeing resources and advice. You can also access a wide range of resources to help support your mental health and wellbeing on the Looking after your Wellbeing pages on the Student Hub.
Student Hardship
The University has doubled its Student Hardship Fund responding to the impact the pandemic has had on students' finance. Additionally the Student Funding Team's advisors help students on any financial matter that may affect them. You can contact them here.
Self isolation payments for students
Sussex was one of the first Universities to offer students financial support to students who have to self-isolate due to testing positive for Covid-19. You can read more about this support here. You will also find information here around the options for food delivery, laundry and cleaning products that will be provided.
Rent waivers
If you are a student with University accommodation, and unable to live in it due to national lockdown restrictions, you can find out how apply for a rent waiver on the Student Hub's Living on and off campus page, under the title 'Rent Reductions'. We've extended the deadline for declaring if you are eligible to Wednesday 24 February. Please see the email sent on Wednesday 17 February as this also included guidance for students who returned to campus due to being in an exceptional situation.
Covid testing services
Students on campus can access free Covid-19 tests and should take two tests per week (three to five days apart to increase the effectiveness of the tests). Doing so helps us to protect everyone on campus and the wider community.

More information about Covid-19 testing on campus can be found here.
Sussex Sport
Sussex sport continues to run virtual sports and fitness activities for students, including free 'Fitness February' online fitness classes which you can access on Sussexsport's Home with us page.
Enabling students to connect

Whilst lockdown limits the ways in which we can connect with others, thanks to the work of the Student connectors and Res Life team, students can take part in a wide range of activities.
We hope that this information is useful and for all student support services, education updates and student news please regularly check the Student Hub pages.
One World Week – celebrating our diverse Sussex community
One World Week is due to take place from 15 - 21 March 2021, to celebrate the diverse Sussex community. If you have an idea for a project, the Students' Union are keen to work with you and have a small number of grants.
You can apply for funding with this application form, and if your idea would require more than the grant available, liaise with the Students' Union Events Team who can help you put together a budget and see what other methods of fundraising may be possible.

If you don't require funding, please let the Events team know if they can help in other ways, such as with technical support, booking artists, ticket sales, promotion and health and safety. You can also submit an idea, and the Students' Union Events team can advise on how to build it into a project for One World Week.
With best wishes
Student Communications