"I will always jump at the chance to help Sussex because I still feel so connected to the University."
By: Emma Wigmore
Last updated: Thursday, 4 February 2021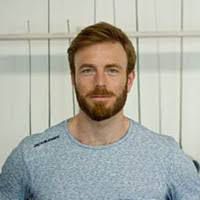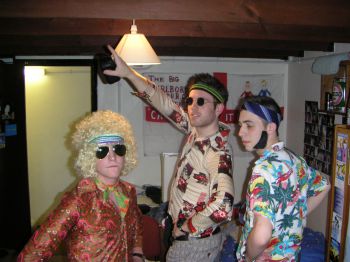 Alumnus and two-time Olympic British Fencer, Laurence Halsted (Psychology 2003), talks about self-compassion, mindfulness and being a mentor.
I didn't really have any strong opinion on where I wanted to go to university and basically applied to the places that my best friends were applying to. I got incredibly lucky and I couldn't have ended up anywhere better. When I first visited the Sussex campus I knew that that I'd be very happy there. It sounds really odd to say it when I think about how driven I am, but I chose to study Social Psychology because it was all that was left after I'd eliminated everything that I didn't want to study!
For me, the best part of being at Sussex was making so many friends – and they remain friends today. I also have plenty of happy memories from my time there. One of my favourites is returning to a snowy campus after a night out in Brighton. About four o'clock in the morning, hundreds of students came outside and had a massive snowball fight.
I was thankful and felt lucky to be awarded a Sports Scholarship for the duration of my time at Sussex - it meant a lot to me. The scheme is just one of a number of initiatives that are supported by generous alumni donations to the Sussex Fund. As well as helping me finance fencing-related travel and training, it made me feel like I had an extra connection to the University. The staff in the Sports Centre were really supportive too – they even got me a campus parking permit so that I could use my car to get to training sessions in London.
After graduating from Sussex I became a full-time athlete. Over the years, through working with some really brilliant psychologists, I came to understand how much there is to gain from training the mental side of performance, and how much of that can be so important for life after sport as well . Nowadays, it's absolutely my number one passion. That's part of the reason I became Performance Director for the Danish Fencing Federation.
By the time I retired from fencing, I had learned all kinds of tools and strategies for dealing with different challenges. That's what drew me to the True Athlete Project (TAP). TAP offered me a brilliant opportunity to run a mentoring program, allowing younger athletes to benefit from the knowledge and experience of elite sportsmen and women. In sport, the traditional idea of resilience is toughness and gritting it out, or being able to just keep going when things are difficult. Actually, what is far more effective is self-compassion, mindfulness and embracing vulnerability. These strategies can be helpful in many circumstances, not just in sport, and are perhaps especially valuable now for those facing challenges associated with the Covid pandemic.
Across all spheres, the greatest personal reward comes through giving back and helping others. That's why the TAP mentoring programme that I run is so exciting. There's currently 68 athletes in the programme - or 34 pairs of mentors and mentees, including two from Sussex! The mentor/mentee relationship can be such a powerful thing.
I find it interesting that mentors so often come to me and say that they feel like they're getting more out of the relationship than the mentee is. But that's not true. What the mentors are experiencing is the reward from giving back. One of the most meaningful things in life is helping others benefit from your knowledge and experience.
Sussex's mentoring and alumni networking platform, Sussex Connect, provides a pathway to giving back and potentially helping change a life for the better. I've signed up to it and I would encourage other alumni to join me. My student years were, without doubt, the best years of my life so I will always jump at the chance to help Sussex.
Watch a short film (11:47) of Laurence talking about 'Lessons for Life from Sport' here.
As well as providing Sports Scholarships, the Sussex Fund supports a number of mental health initiatives and is a lifeline for Sussex students who are in financial crisis as a result of the Covid pandemic. You can make a donation to the Sussex Fund here. 100% of your gift will go directly towards those who need it most.