Children's February Half Term Camps at Sussexsport
By: Terry Cooper
Last updated: Wednesday, 18 January 2023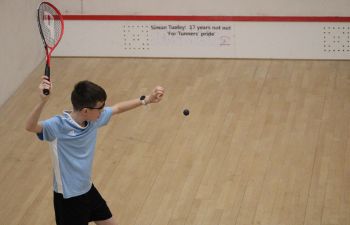 Sussexsport are running an action-packed programme of February Children's Camps this half term for children of different abilities and ages. These activity programmes will be running from Monday 13 to Friday 17 February 2023 and are a wonderful way for children to stay active and entertained over the February half term period. All of our coaching staff and instructors are DBS checked, fully qualified, experienced and friendly.
Circus Skills Camp runs Monday 13 to Wednesday 15 February 2023. Participants will have the chance to learn trapeze, acrobatics, tight wire and juggling skills as well as fun circus themed drama games with our experienced tutors from High Top Circus.
Badminton Camp runs Monday 13 February 2023. This action-packed one-day course will be delivered by top local coaches Louis Martin and Tom Knowles. The camp caters for beginners to club standard players and offers the opportunity for children to develop their badminton skills in fun, active sessions. Participants will cover all aspects of the game and will get the opportunity to play in both individual and doubles competitions.
Basketball Camp runs Thursday 16 to Friday 17 April 2023. Our two-day basketball camp will be delivered by Brighton Cougars and some of the best local coaches Sussex has to offer. This busy and action-packed course is for children with some basketball experience to develop their player skills in shooting, ball handling, footwork, defense, and team skills.
Squash Camp runs Monday 13 Febuary 2023. This camp will be located in the Sports Centre, run from 9am – 3pm, and will be delivered by head squash coach, Simon Tunley. This will be an action-packed day of squash coaching for a range of abilities from beginner to country standard and will cover all aspects of the game.
If you have any questions, want to book a full camp, or want to enquire about 1-day passes; getting in touch is easy.
Feel free to call our friendly reception staff on 01273 678228, find us online at:

https://onlineshop.sussex.ac.uk/product-catalogue/sussexsport/february-half-term-sport-activities-for-kids