Win this bike: Sussexsport raffles off two stylish bicycles to celebrate Welcome Week
By: Rose Wilmot
Last updated: Wednesday, 18 September 2019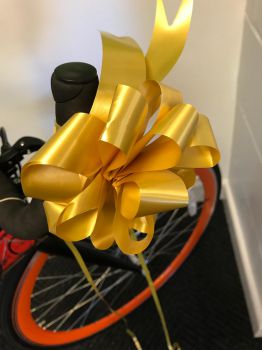 As part of their push to encourage physical activity across campus, and to promote their latest membership offer to new students, Sussexsport is raffling off two brand new stylish Quella single-speed bicycles during the first weeks of term.
To be eligible to win one of the bikes students will need to purchase an annual Gold or Silver Sussexsport membership before 30 September. Whether they buy online or in person at the Sport Centre or Falmer Sports Complex receptions, they will be automatically entered into a raffle in October, with the two lucky winners being announced on social media shortly afterwards.
The promotion comes after improvements to the service last year, which aim to entice returning students to the facility as well as to attract new students this term. Changes include an upgraded air conditioning system at the Falmer Sports Complex, improvement works to the hall and dance studio floors and to outdoor facilities on-campusincluding the opening of the brand new 3G "all weather" football pitch; refurbished basketball courts designed by the well-known Brightonian artist Lois O'Hara; repainted tennis courts and refurbishment of allshowers at the Falmer Sports Complex.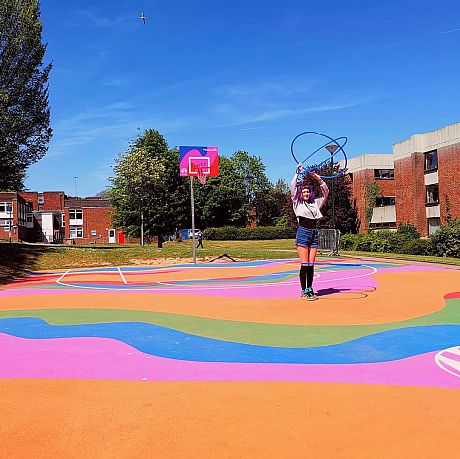 Along with the bike promotion Sussexsport are offering returning student members £15 off their annual Gold or Silver memberships and any member of a Students' Union sport club will also be entitled to £15 off if they buy an annual Gold membership too. There's clearly never been a better time to become physically active or to sign up to become a member of the on-campus sport facilities which has two gyms, crossfit-style training rigs, squash courts, basketball courts and over 50 classes a week including HIT, Pilates, yoga and lots more. There is also our award winning Active US social sport programme which offers students the opportunity to take part in affordable social sport.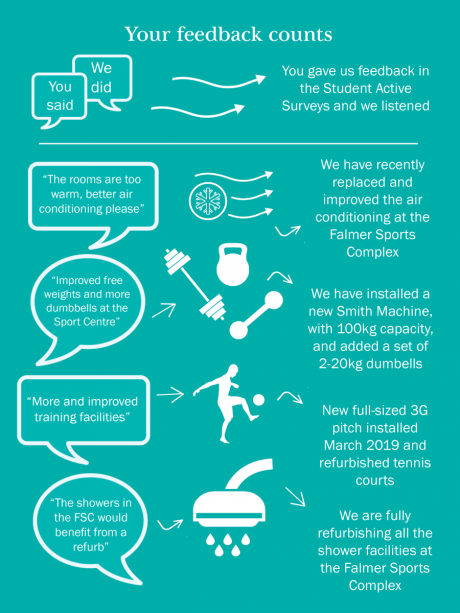 During Welcome Week (20-29 September 2019) Sussexsport are providing opportunities for students to trial their classes, so go and say hello and test out their sessions for free. Bookings need to be made in advance Eventbrite.com. A list of the FREE sessions can be found here along with sign up details.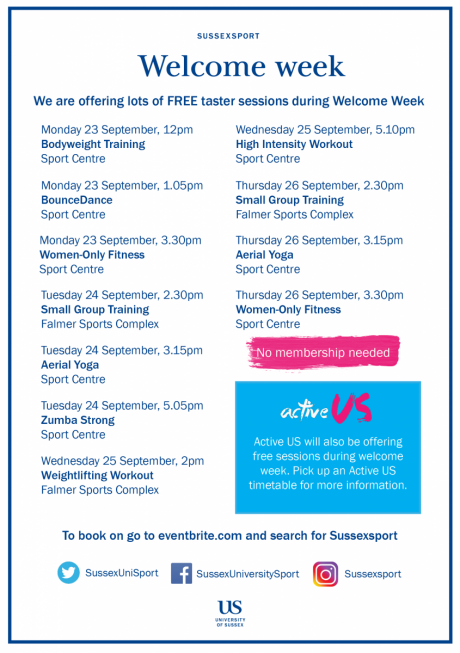 Talking about Sussexsport's vision for the campus, Head of Sport Simon Tunley said:
"Sussexsports' purpose is to enhance the student and staff experience through fitness, sport and wellbeing and such investments and membership discounts really helps us to support both students and staff being more physically active and take a more positive approach to living a healthier lifestyle."