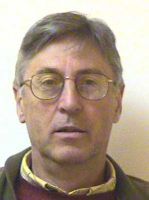 Prof
Dai Stephens
Biography
Sussex University: Psychology Home Page
BSc Biology, Sussex
PhD Physiology, London
After graduating in the very first cohort of students in Biological Sciences at Sussex, I obtained my PhD at Queen Elizabeth College, London for work on the hypothalamic control of insulin and gastric secretions. Following postdoctoral research with Jac Herberg at the Institute of Neurology (London)(where we were among the first to attribute a role for brain dopamine systems in motivational processes) and John Dobbing at the University of Manchester studying the consequences of early life malnutrition on brain development, I spent 14 years in the pharmaceutical industry as Head of Central Nervous System Research at Schering AG in Berlin. I returned to Sussex in 1995 as Professor of Experimental Psychology.
I am a past-president of the European Behavioural Pharmacology Society (EBPS). I am on the editorial boards of several journals, including Addiction Biology and Behavioural Pharmacology, and Synapse, and I recently stepped down as European Editor-in-Chief of Pharmacology Biochemistry and Behavior.
Community and Business
External Collaborations
I lead the MRC cross-institutional Addiction Cluster "GABA" investigating the role of GABAA receptors in addictive behaviours.
Under that umbrella, I collaborate with Prof Jerry Lambert and Dr Delia Belelli (University of Dundee) and Dr Jerome Swinny (University of Portsmouth) under a series of joint MRC grants investigating GABAergic signalling in the nucleus accumbens in processes underlying addiction.
Under the umbrella of the EC InterReg project "AlcoBinge", I collaborate with Prof Mickael Naassila(University of Picardy Jules Verne, Amiens) and Prof David Vaudry (University of Rouen) in studying the consequences of adolescent binge drinking on brain function, and adult addiction.
I collaborate with Prof Ed Bullmore and colleagues at GlaxoSmithKline in investigating the potential utility of a novel mu opiate receptor antagonist/inverse agonist in treating alcohol abuse.
Within the EU FP7 Project "IMAGEN" I collaborate with Prof Gunter Schumann (Kings College London) and numerous groups in Germany, France, Ireland and the UK investigating genetic contributions to impulsive behaviour and related mental disorders including drug abuse.
I collaborate with Dr Clare Stanford and Prof Steve Hunt (UCL) in investigating the role of NK1 receptors in impulsive disorders.
I collaborate with various colleagues in Prof Rainer Spanagel's group at the University of Heidelberg's Central Institute for Mental Health (Mannheim) in studying the consequences of directed genetic mutations in mice on behaviours related to addiction.