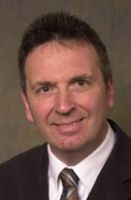 Dr
Robert Rosenthal
Post:
Senior Teaching Fellow in Education (Education)
Other posts:
Director of Teaching and Learning (School of History, Art History and Philosophy, School of Education and Social Work)
Location:
ESSEX HOUSE EH 249
Email:
R.D.Rosenthal@sussex.ac.uk

Telephone numbers
Internal:
8013
UK:
01273 678013
International:
+44 1273 678013

Research expertise:
download vCarddownload vCard to your mobile
Biography
Robert graduated in Geography from The School of African & Asian Studies, Sussex University in 1980. Following this he worked for various Non-Governmental Organisations on a range of issues including energy policy & conservation, mining and land rights, economic development and neo-colonialism. In 1984 he was awarded a PGCE with Distinction from the University of London Institute of Education. He served as the Student Union Co President for a year before beginning teaching in 1985. After five years in Hackney secondary schools he helped set up the embryonic Hackney Sixth Form Centre before moving to the City & Islington Sixth Form College (CIC) in 1991. He joined the Sussex Department of Education in 2003 as the Geography PGCE Tutor and has since worked in Initial Teacher Education Partnership and on the MA in Education (part-time) which he now leads.
While teaching, Robert furthered his own qualifications. In 1987 he was awarded a Post Graduate Diploma in Teaching English as a Second Language in Multicultural Schools from the Centre for Urban Educational Studies (CUES). In 1990 he was awarded an MA in the Sociology & Anthropology of Travel & Tourism from the Roehampton Institute. And in Autumn 2001 he was awarded the UCL Fawcett Fellowship for Geography teachers and in 2010 Chartered Geographer status by the Royal Geographical Society for significant contributions to the field of geographical education. In 2012 he was awarded a University of Sussex Teaching Award and in 2014 he completed his doctorate which investigates the contribution of student teachers to knowledge creation in secondary schools.
Role
Director of Teaching and Learning (DTL) for the School of Education and Social Work,
Leader for Geography Initial Teacher Education (ITE) and the Research Leadership pathway, MA in Education (MAE)
Community and Business
Local Authority governor, Hertford Juior School, Brighton-Hove.
Chair, Southdown Rise Residents' Association.