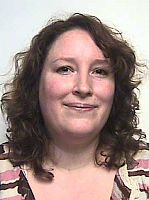 Dr
Charlotte Morris
Biography
Currently employed as an Associate Tutor at the University of Sussex, I teach on courses related to Sociology and Gender Studies. I my doctoral thesis on UK heterosexual single mothers' narratives of intimacy in 2014. I also currently work as a Student Support and Guidance Tutor, offering pastoral care and academic support to students at the University of Brighton. I I also worked for 5 years (2006 - 2011) as a professional researcher in the Centre for Learning and Teaching at the University of Brighton where I completed projects in doctoral learning, students with hidden disabilities, student mental health and wellbeing and inclusive teaching practices. I am currently conducting research on experiences of student parents and carers.
Role
Associate Tutor in Law, Politics and Sociology
Qualifications
PhD Gender Studies
PG Cert Applied Social Research
MA Women's Studies
BA (Hons) English Literature
Activities
Charlotte presented her doctoral research at the NOVELLA seminar series on March 11 2014; at a conference on Gender, Intimacy and Equality at the Institute of Education in April; the University of Sussex NGender conference in May and the University of Huddersfield Narrative research conference in June. She is currently convening a symposium: 'Researching sex and intimacy in contemporary life: an interdisciplinary symposium' to be held in July 2014 in the School of Law, Politics and Sociology, funded by Researcher-led Initiative funding.
Other Presentations include:
Invited speaker at University of Sussex Researcher Wellbeing Week 2012: 'Strategies for research students to develop academic confidence'
'Unsettled scripts: intimacy narratives of lone mothers in a post-feminist generation' Proximities: Thinking about Relationality: An International Conference, University of Manchester, September 2011
'Pathways to Success: Enhancing the research student learning experience' at the University of Strathclyde and University of Brighton, June 2011 (symposium convenor)
Keynote on student mental health at 'Mind Matters' conference, School of Health Sciences, University of Liverpool, 2010
'Enhancing student mental wellbeing through inclusive practices', Higher Education Academy Inclusivity conference, Nottingham, 2010
'Positive strategies to enhance the learning of students with Asperger Syndrome', University of Brighton Learning and Teaching conference 2010
'Doctoral Learning Journeys', EARLI, Amsterdam, 2009
'Doctoral Learning Journeys', Staff and Educational Development Association conference, Brighton, 2009