The Laboratory of Apiculture and Social Insects (LASI) at the University of Sussex studies honey bees and other social insects. Social insects are the insects that live in a colony with a queen and workers like many bees, ants, wasps and termites. LASI research studies the honey bee and other social insects "in the round" addressing both applied and basic questions. The applied research is aimed at helping the honey bee and beekeepers, whilst the basic research studies how insect societies function.
LASI honey bees are out foraging on mild sunny spring days.
Here's one making the most of the flowering Viburnum x bodnantense 'dawn' just outside the campus apiary.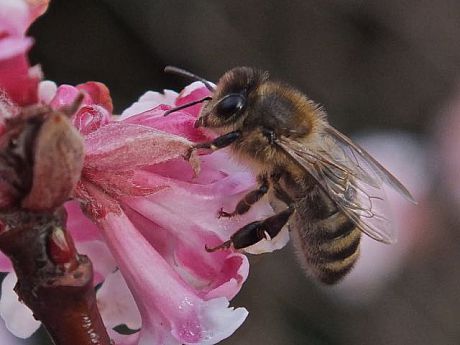 Save
Save