Public Health England, global public health, and beyond
Date: 2 February 2017
Time: 12:45pm onwards
Venue: 2.08/2.09 in the Medicial School Teaching Building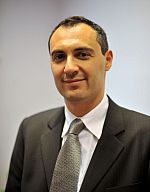 We are delighted to invite Professor Anthony Kessel from Public Health England. Professor Kessel will be talking about his experience within global health and Public Health England's global health intiatives, followed up a Q&A.
Professor Anthony Kessel is a public health physician and medical ethicist. His most recent position has been as Director of Global Public Health and the Responsible Officer for Public Health England (PHE), and Honorary Professor and Co-ordinator of the International Programme for Ethics, Public Health and Human Rights (IPEPH) at the London School of Hygiene & Tropical Medicine (LSHTM). At PHE Anthony's responsibilities have included leadership and oversight of global public health, medical revalidation and performance, and the field epidemiology training programme. Previously Anthony has been Director of Public Health Strategy, Medical Director and Director of R&D at the Health Protection Agency, and Director of Public Health and Medical Director at Camden Primary Care Trust in London. Anthony is also a general practitioner.
Academically, Anthony is associated with over £7m of grant funding and has around 100 publications (peer-review papers, reports, commentaries, book chapters) in areas such as public health ethics and philosophy, clinical epidemiology, obesity, HIV and environmental health. He is sole author of a book published by Cambridge University Press entitled Air, the Environment and Public Health.
If you would like to attend this talk, please kindly email Deborah Miller: bsms6319@sussex.ac.uk.