Gender is a key theme for Sussex research and many of our faculty are leaders in this field. We research and teach on gender issues in a variety of schools and departments, which makes for fresh and innovative debates and diverse approaches to teaching and learning. We also have a strong policy, community and media presence via a number of high-profile research projects. The Centre for Gender Studies, which draws all this expertise together, is based in the School of Law, Politics and Sociology and led by Hannah Mason-Bish and Kimberley Brayson.
The centre functions in two key parts:
1. Research which problematises gender through race, disability, social class and religion from a theoretical perspective. We are committed to exploring the complexities around gender and intersectional approaches.
2. Activism on gender debates around contemporary issues. The centre is challenging University Cultures on Equality and Diversity by holding a programme of events with staff. In 2018/19 we will continue this focus.
Coming Soon:
'Early Career Academics and Feminism'
Supporting Transgender Awareness Week: 12th-19th November 2018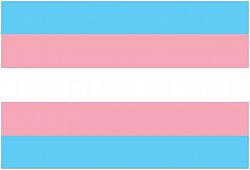 Meet postgraduate student Rudo Rose Kawazda