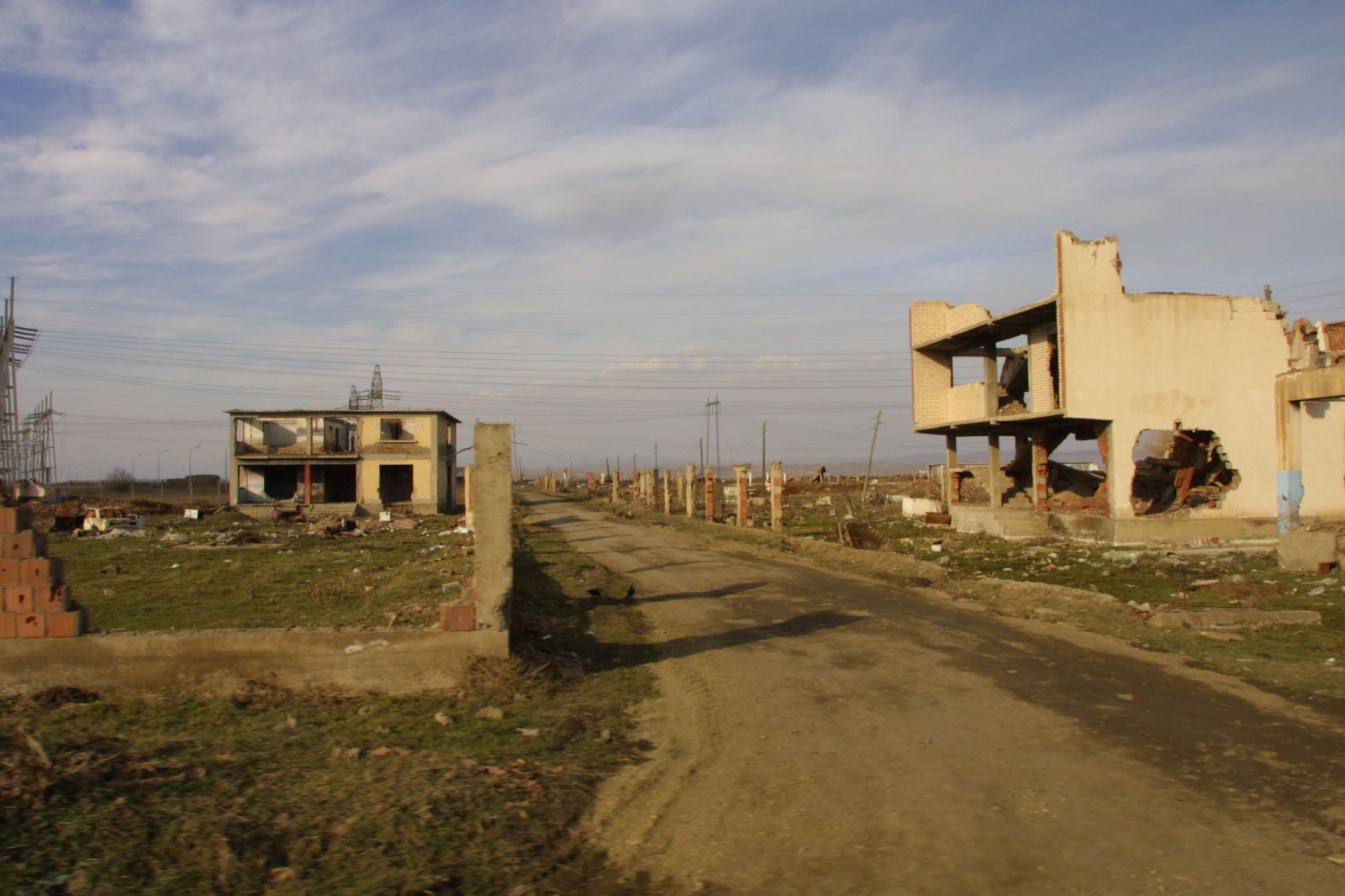 The effects of war and violent conflict on civilians are multiple and atrocious. Civilians may be killed or injured, and families are often displaced or split up in their attempts to seek refuge.
Less dramatic, but with potentially long-term devastating effects, people's ability to earn a living and support themselves is threatened. For example, it may be unsafe to go to work, or not possible if a place of work has been damaged or destroyed, or perhaps may even be under the control of a different, hostile, group.
As a result, people try to do their best and find alternative means to earn a living: they may migrate; rely on assistance from others; or change to a low-risk, low-return activity.
---
Summary
This study examines the effect of war in Kosovo, exploring the extent to which war affects choices people make about how to earn a living, the returns generated by these choices and whether the conflict had wider impacts on welfare.
The research brings together two branches of the empirical literature on the effects of conflict on welfare, one that analyses the way conflict affects livelihood choice and a second that examines post-conflict welfare outcomes.
The analysis follows three stages:
(1) Households are grouped according to their income sources and assets including waged income, income from land and livestock, remittances, social assistance and aid creating a set of mutually exclusive livelihood portfolios.
(2) We investigate the characteristics that determine livelihood choices using a wider range of data on household demographics, ethnicity, location, and data that captures exposure to conflict, such as the damage or destruction of the home, displacement of the family, and the presence of mines on farmland.
(3) The determinants of household welfare, measured by consumption, are analysed, controlling for selection in to a given livelihood portfolio.
---
Methodology
This study uses data drawn principally from the Living Standard Measurement Survey (LSMS) administered by the World Bank from September to December 2000 in Kosovo. The data collection took place just over a year after the end of the NATO air bombing campaign that terminated the conflict in Kosovo.
In addition to the standard LSMS questionnaire this was extended to include: (i) a more detailed agricultural section; (ii) a record of displacement episodes; (iii) information about social protection and the different forms of aid received by the local population. The survey was administered to a total of 2,880 randomly selected households.
Community level data were also collected, and included specific records of recent changes in infrastructure and issues relating to displaced persons. We also use municipality level data on damage to housing from the European Commission, collected immediately after the war ended. The analysis focused on war legacies - measured by conflict incidence or intensity; household welfare; and household livelihoods.
---
Key findings
The study finds that war has negative impacts on household welfare by limiting households' choices of how they earn a living, lowering the income they receive from these activities, but also indirectly affects welfare in a variety of ways - depending on the means of earning a living and characteristics of the households.
The research suggests that strengthening economic opportunities enables households to secure better welfare outcomes. The findings show that those who are able to run small businesses, engage in waged work, or rely on large networks of migrants do enjoy higher consumption levels, very soon after the end of the conflict, than those who can merely claim social assistance, even though this latter group appear to better endowed with land. Therefore, even though social assistance is likely to be a good short-term relief tool, it is only with better infrastructure and the creation of economic opportunities that livelihoods can be rebuilt and strengthened.
We find that the more successful income strategies involved non-farm income sources, in addition to subsistence agriculture. This result highlights the negative impact of inactive land and agricultural markets on household welfare indicating that more immediate policy initiatives around land are called required.
We find that being part of a migrant network has important effects on welfare, raising household incomes and spreading risk.
Finally, the results suggest that the impact of war goes beyond determining what households do, but also affects the income generated by those activities. This has important implications for reconstruction policies, which need to focus on developing and supporting livelihood activities, but may also need to promote and establish early interventions of cash and in-kind transfers post-conflict.
---
Access the paper
Douarin, Elodie; Litchfield, Julie; and Sabates-Wheeler, Rachel (2012) War legacies, welfare and livelihoods in rural areas: the case of Kosovo. Journal of Agricultural Economics, 63 (1). pp. 201-222. ISSN 0021-857X