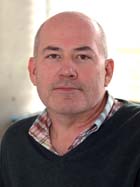 Prof
Barry Reilly
Biography
Barry Reilly is currently a Professor of Econometrics at the University of Sussex. He has previously held posts at the Economic and Social Research Institute (Dublin), University College, Dublin, and at the University of St.Andrews.
Barry Reilly's research interests lie largely in the field of applied econometrics and labour economics. Recent research emphasis has been on labour market outcomes in developing economies with a focus on gender issues, ethnicity issues, and informal sector activity. He has in the past undertaken commissioned work for the World Bank and UNICEF on topics in these areas. His current research interests are related to (i) examining the impact of social pressure on disciplinary outomes in professional football and (ii) the demand for UK student visas from developing countries.
Barry Reilly teaches undergraduate applied econometrics, graduate quantitative methods for finance, and graduate micro-econometrics (econometric methods 2).
Student Consultation