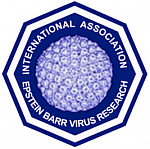 The EBV Association promotes and stimulates the exchange of ideas, knowledge and research materials among research workers throughout the world who study the Epstein-Barr virus (EBV) and related diseases.
We achieve our aim primarily through the organization of an International Symposium on EBV research every two years and workshops whenever necessary. This encourages cooperative activities between institutions, organizations and societies which have interests in common relating to basic and applied research on EBV and associated diseases
The 17th International Symposium on EBV and associated diseases
8 August - 12 August 2016
University of Zürich, Switzerland.

For the conference website click here
To submit your abstract click here


Nasopharyngeal Carcinoma:
Gordon Research Conference
Global Lessons on Cancer Pathogenesis from Insights into a Geographically Restricted Tumor of the Nasopharynx
June 26 - July 1, 2016
The Hong Kong University of Science and Technology
Hong Kong, China