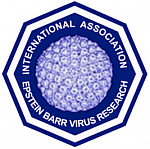 The EBV Association promotes and stimulates the exchange of ideas, knowledge and research materials among research workers throughout the world who study the Epstein-Barr virus (EBV) and related diseases.
We achieve our aim primarily through the organization of an International Symposium on EBV research every two years and workshops whenever necessary. This encourages cooperative activities between institutions, organizations and societies which have interests in common relating to basic and applied research on EBV and associated diseases.
This year we are honouring the 50-year anniversary of the discovery of EBV at a landmark EBV Association meeting that will be held in Brisbane, Australia, July 16-19 2014 involving basic scientists, clinicians and the general public.

Registration and further information