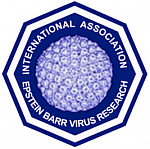 The EBV Association promotes and stimulates the exchange of ideas, knowledge and research materials among research workers throughout the world who study the Epstein-Barr virus (EBV) and related diseases.
We achieve our aim primarily through the organization of an International Symposium on EBV research every two years and workshops whenever necessary. This encourages cooperative activities between institutions, organizations and societies which have interests in common relating to basic and applied research on EBV and associated diseases
Upcoming Meeting
19th International Symposium on EBV and Associated Diseases to be held in Asahikawa City, Hokkaido, Japan, on August 24 to 28, 2020
REGISTRATION NOW OPEN!!!!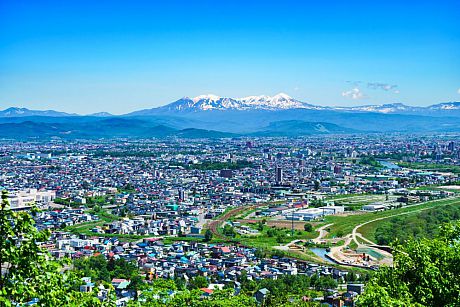 News
2019
We are sad to announce the recent passing of Professor Ronald Glaser who made important contributions to our understanding of Epstein-Barr virus disease mechanisms and stress responses.
Obituary for Ronald Glaser
Ronald Glaser passed away on April 3, 2019, at the age of 80. Born in New York, he got his Ph.D. in virology at the University of Connecticut received postdoctoral training at Baylor College of Medicine in Houston. An eminent scientist, Ron also enjoyed administrative work. After 7 years on the faculty of the Penn State Hershey Medical Center, he was recruited to the Ohio State College of Medicine in 1978 to become the Chair of the Department of Medical Microbiology and Immunology. Subsequently, he became the Associate Dean for Research in the College, and then, Associate Vice President for Research at Ohio State. The title in which he took the greatest pride was the Director of the Ohio State Institute for Behavioral Medicine Research; he was the central force behind the Institute's creation. He met his wife, psychologist Janice Kiecolt-Glaser, at Ohio State, and convinced her that they should collaborate on research; the result was a series of groundbreaking studies that showed how stress alters the immune system in ways that can damage health. He is survived by his wife, his sister, Trudy Bunt of Long Island; two sons, Andy Glaser of Cincinnati and Erik Glaser of Boston; and six grandchildren
The memorial service will be held at First Community Church, 1320 Cambridge Blvd, Columbus, OH 43212 on Monday, April 8 at 2:00 PM. Inurnment to follow at a later date at Union Cemetery, Columbus. Should friends desire, contributions may be sent to the Ronald Glaser Memorial Lecture Series (Fund #316326) at The Ohio State University Wexner Medical Center at PO Box 183112, Columbus, OH 43218-3112, or online at www.giveto.osu.edu<http://www.giveto.osu.edu>.
To send flowers or a memorial gift to the family of Ronald Glaser please visit our Sympathy Store.
2017
We are sad to announce the recent passing of Professor Thomas Tursz in April 2017. Thomas was a major figure during the early years of EBV research, making important contributions to our understanding of the biology and immunology of the virus. Please see the following link for more information:
We are sad to announce the passing of Professor Martin Allday in May 2017 and Professor David Thorley-Lawson in June 2017. They both made outstanding contributions to our understanding of EBV biology and pathogenesis and will be greatly missed. Please see the following links for more information:
2016
We are sad to announce the passing of Professor George Klein who made great contributions to our undertsanding of tumour biology and immunology in the Epstein-Barr virus field and beyond.