Why university?
Find out if university is the right choice for you and what to consider before making your decision.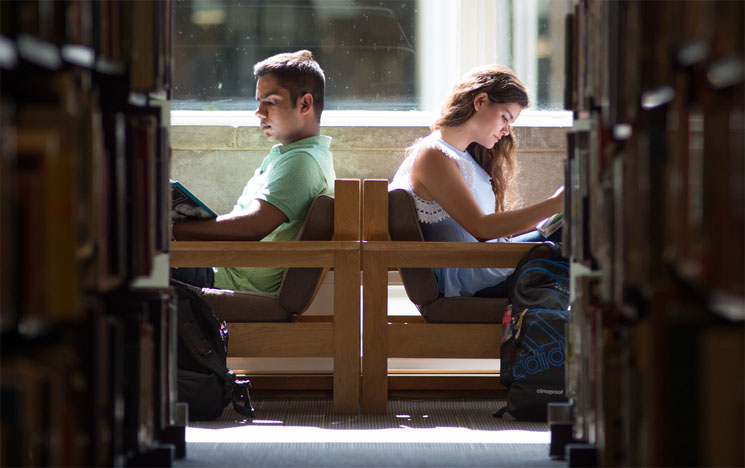 Why go to university?
Going to university can give you the skills and experience you need to take your future career in any direction you choose.
University is not for everyone, but if you choose to go, you'll be given the chance to study the subject you love and experience student life to the full.
---
Explore a subject you
'

re passionate about

You don't have to go to university with a specific career path in mind but having a degree may enhance your employment prospects and increase your earning potential.

You'll be able to focus in depth on one subject area that you are passionate about, or if you can't choose between them, explore joint degrees and study two or more courses. Find out about different undergraduate degrees at Sussex.

Unlike school or college, you are encouraged to study independently, and are given the freedom to explore your subject area using a variety of different study tools. This builds your skill set and may make you more attractive to potential employers.

You'll learn by attending:
lectures
seminars
online lectures and seminars
laboratory or workshop sessions.
Find out more about studying an undergraduate degree at Sussex.
Degree classifications
When looking at university, it's important to understand the different types of degrees that are available. Typically, undergraduate degrees will be either a:
BSc (Bachelor of Science)
BA (Bachelor of Arts).
But there are other classifications that can be specific to a field of study, for example an LLB is a specific degree classification for Law and a BEng is a specific degree classification for Engineering.
Some subjects areas can be classified as a BA and a BSc (such as Geography, Economics and Psychology). This can influence the course content and sometimes associated accreditations. Make sure you understand the difference and how course content differs between each one.
Vocational degrees
If you have a specific career path in mind then you might need to study a degree in order to pursue it. Careers in nursing, engineering, teaching and dentistry may require you to have at least an undergraduate degree. Be sure to do your research so that you understand the steps required to reach your future job.
Higher apprenticeships
There is more than one way to achieve an undergraduate degree and higher apprenticeships offer an alternate route to attending university. Higher apprenticeships allow students to work and attend university simultaneously. They avoid the cost of attending university and students can earn while studying. Find out more about higher apprenticeships on the UCAS website.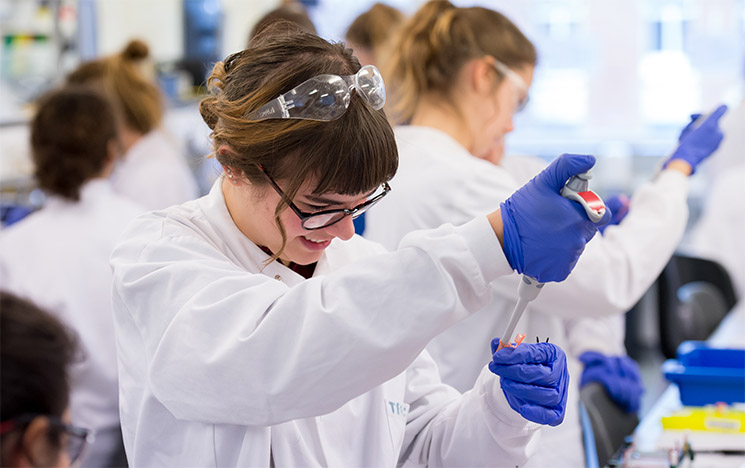 ---
Build your career
Some degrees also give students the opportunity to go on work placements or study abroad, so you can forge links with potential employers while you study, or boost your language skills.
The way you study at university, and the learning tools available to you, also mean you'll develop the key skills most employers look for, such as:
communication
problem solving
team work
critical thinking.
Most universities have a careers service, who can:
put you in touch with employers
help you organise part-time work, placements or work experience
answer any questions you have about starting your career.
At Sussex, we have extra guidance about what to do with your degree.
---
Experience student life
Most universities offer social activities, clubs and societies so you can broaden your horizons and make new friends.
You may get the chance to join:
sports clubs
societies
the Students' Union
organised activities (including traveling abroad)
volunteer programs.
You'll meet new people, experience different cultures, and develop your independence.
Find out about student life at Sussex.
Check details of scholarships mentioned in this video, as some might have changed, or email us at scholarships@sussex.ac.uk.
Hear from our students
Nervous about a jump between school and university? Laura is here to give you some advice for getting ready for student life at university.
---
Why Sussex?
Find out everything that makes Sussex a great place to study, work and call your home.
From our beautiful location to our wide-ranging courses, there's plenty of reasons to study at Sussex.

---
You might also be interested in: