Narmeen's experience
In this blog post, Narmeen, an undergraduate Business student from Pakistan, talks about why she chose Sussex and her experience as a Residential Advisor.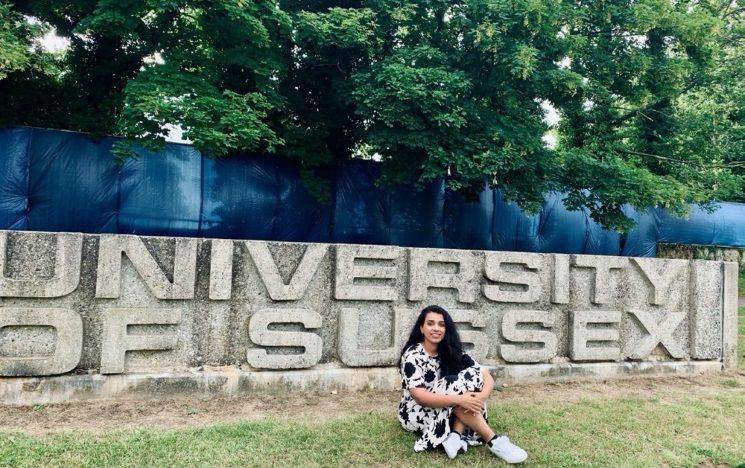 Narmeen sits in front of the iconic University of Sussex stone sign.
The question that has come my way more than I can remember is, why did I choose to study at Sussex? It was hard to answer for me in the beginning but now after spending three years at Sussex my heart knows all the answers which my mind could not answer. If I look back it seemed an audacious move, but it was worth taking it.
It would not be wrong to say that my first priority while making a decision to study in the UK was the quality of education and the degree I was choosing to do. Sussex has one of the most esteemed business schools in the country, offering course structure that is constantly being updated according to the job market requirements and is affiliated with all the accounting bodies. I saw it as a merger of academics, extra-curricular activities, and part-time job opportunities.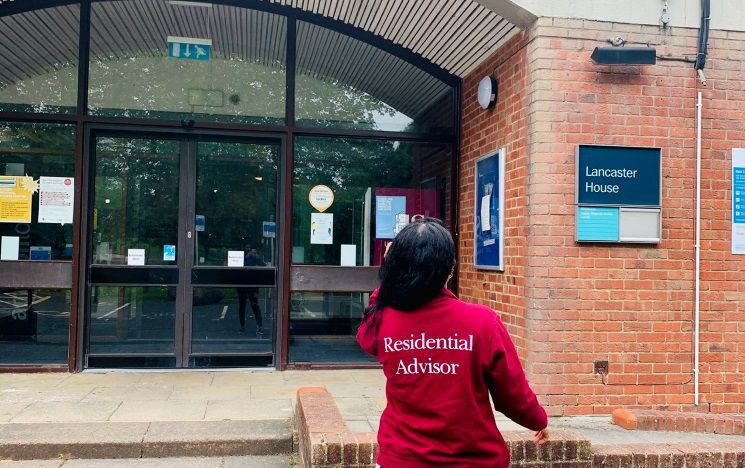 Narmeen worked as a Residential Advisor during her time at Sussex.
This place has offered me with a lot of opportunities; whether it was working as an International Student Ambassador, an Admin Assistant for the Summer School team or being the first point of contact for residents as a Residential Advisor for two years – I experienced it to the fullest.
The training that I got while working as a Residential Advisor has also helped me to deal with mental health crisis situations and peer mediation, while I have made so many memories and long-life connections with all the people I worked alongside.
Organising social programming events for residents as a Residential Advisor all-round the year provided me with an exciting opportunity to meet new people from all over the globe. I can proudly say that the experience I gained while being at Sussex has made me assertive and self-reliant – my most important takeaway as I end my three-year journey.
Being an international student is hard in itself. Landing in a country with completely different demographics, culture and language can be extremely daunting but when you have abundant support from the University, things definitely become easier for oneself. So, I want to ask anyone who is reading this – Why not Sussex? You will be immersed in the vibrant city life of Brighton and will end up calling this city your second home as I proudly do.
---
You might also be interested in: