Making Hay: Could Brexit be an opportunity for more sustainable food production in the UK?

What does Brexit mean for agriculture in the UK, and what are its potential impacts on food security and the environment? Join leading figures from politics and academia to discuss how the Brexit process could contribute to conservation, human health and wellbeing in these times of political and economic uncertainty.
Date: 8th September, 2017
Location: Sallis Benney Theatre, Grand Parade, Brighton
SSRP British Science Festival
Our debate panel comprised of:
Minette Batters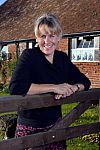 National Farmers Union (NFU) President, Minette Batters, grew up living and working on-farm. But with no succession tenancy available she built her business from nothing to over 300 head of stock; with a herd of pedigree Hereford cattle running alongside a herd of 100 Simmental cross suckler cows, she specialises in selling premium store cattle. She runs a diversified, mixed farming business.
Dave Goulson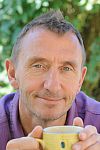 Dave Goulson is a Professor of Biology at the University of Sussex. He has published over 200 scienti c articles on the ecology of bees and other insects, and is author of Bumblebees; their behaviour, ecology and conservation and several popular science books about bumblebees. He is a Fellow of the Royal Entomological Society, and a Fellow of the Royal Society of Edinburgh. In 2010 he won the BBSRC "Social Innovator of the Year" and in 2013 the Marsh Award for Conservation Biology from the Zoological Society of London.
Tim Lang

Tim Lang is Professor of Food Policy at City, University of London's Centre for Food Policy. He is author / co-authorof 11 books, and hundreds of journal articles and reports. He is policy lead on the EAT-Lancet Commission on Healthy Diets from Sustainable Food Systems (due 2018). He is Expert on the European Economic & Social Council's 2017 inquiry into a comprehensive food policy.
Kerry McCarthy

Kerry McCarthy was first elected Labour MP for Bristol East in 2005. Kerry is a member of the Environmental Audit Committee, Chair of the Agroecology and Food Waste All-Party Parliamentary Groups, and a Vice-Chair of the All- Party Parliamentary Groups on Food and Agriculture for Development and Fruit Farmers. She previously served as Labour's Shadow Secretary of State for Environment, Food & Rural Affairs (Sep 2015 – June 2016).
Chair: Sue Hartley

Sue Hartley is a Professor of Ecology and the Director of the York Environmental Sustainability Institute, at the University of York, an innovative inter-disciplinary partnership addressing the key global challenges of climate change, biodiversity loss and threats to food security.
In 2009 she delivered the Royal Institution Christmas Lectures, becoming only the 4th woman to do since they were started by Sir Michael Faraday in 1825.