News
Sussex academic to receive the prestigious MLA James Russell Lowell prize
By: Tom Walters
Last updated: Tuesday, 14 December 2021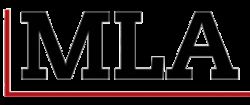 The MLA (The Modern Language Association of America) announced last week that it is awarding its fifty-second annual James Russell Lowell Prize to Peter Boxall, Professor of English in the School or Media, Arts & Humanities, for his book The Prosthetic Imagination: A History of the Novel as Artificial Life, published by Cambridge University Press.
The prize is awarded annually for an outstanding book—a literary or linguistic study, a critical edition of an important work, or a critical biography—written by a member of the association.
Professor Boxall, said of the award:
"It was a great surprise, and a great honour, for The Prosthetic Imagination to win the James Russell Lowell prize.
"This book was many years in the writing, and longer still in the thinking. It is the product of my life-long love of the novel form, and of its particular capacity to give imaginative shape to a shared world.
"Some of the writers I most admire are former winners of the prize - Fredric Jameson, Isobel Armstrong, Sianne Ngai, and my dear friend Laura Marcus. This has made winning the award all the more meaningful to me."
In response to his Prize, the MLA said:
"In his work, Peter provides a new history of the novel, tracing the development of the form in parallel to the development of the technologies that have reshaped "the way we understand the relation between thought and thing, shifting the balance between the mimetic and the prosthetic.
"As Boxall moves from More to Cervantes; Behn and Defoe to Austen and Eliot; Melville, Proust, and Joyce to DeLillo, Coetzee, and Atwood, he demonstrates that within the novel's power to picture the world—to represent consciousness—resides a power to remake the world—to envision new forms of consciousness, new forms of interface between self and world.
"Boxall offers both an admonitory and a hopeful view of literature's ability to help us "think our way into the unpictured world to come." The Prosthetic Imagination is equally impressive in its extraordinary breadth of reference and its finely wrought close readings."
The Modern Language Association of America and its over 23,000 members in 100 countries
work to strengthen the study and teaching of languages and literature. Founded in 1883, the MLA provides opportunities for its members to share their scholarly findings and teaching experiences with colleagues and to discuss trends in the academy.