News
Free online festival to celebrate feminist publishing and creativity
By: Stephanie Allen
Last updated: Monday, 11 January 2021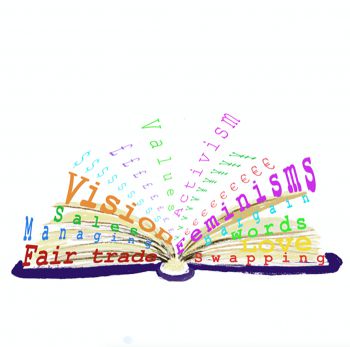 A free, three-day online mini-festival showcasing feminist publishing and creativity begins this week (13–15 January).
Creative Women, Creative Business: Feminist Publishing, Design and Comix features a line-up of practical virtual workshops and energising talks.
Speakers include Virago chair Lennie Goodings; Dialogue Books publisher Sharmaine Lovegrove; Crystal Mahey-Morgan from Own It! agency; Jane Anger of Feminist Book Fortnight and Five Leaves Bookshop; Sofia Niazi from One of My Kind magazine; Catherine Riley of Primadonna Festival; Laydeez do Comics co-founder (and Sussex graduate) Nicola Streeten; and many other inspirational women creatives.
The festival is organised by the Business of Women's Words team, led by Professor Margaretta Jolly from the University of Sussex, in partnership with the British Library.
Margaretta Jolly, Professor of Cultural Studies in the School of Media, Art and Humanities, said: "We'll take a look at the past, present and future of feminist publishing and creativity, drawing upon the insight and experience of some incredibly gifted and successful practitioners.
"Our aim is to inspire anyone interested in activist publishing, designing, writing, making, printing, communicating, blogging, trading, managing, marketing, editing, festivals and fair programming, launching, creating and debating.
"At a time when many of us are having to rethink our futures, an alternative way of thinking about work – and its socially transformative possibilities – is vital. These speakers show us how to combine profit with purpose."
The Business of Women's Words is a research project run by Sussex and Cambridge universities, generously funded by the Leverhulme Trust. It explores the dramatic story of the feminist publishing revolution that unfolded during the UK Women's Liberation Movement of the 1970s and 80s, looking in particular at the histories and fortunes of Virago Press and Spare Rib – a feminist 20th -century magazine.
Creative Women, Creative Business begins on Wednesday 13 January at 15.30. The full programme can be viewed on the British Library website, where users have to register just once to attend.
The festival is running alongside a British Library exhibition called Unfinished Business: The Fight for Women's Rights, for which Prof Jolly acted as advisor, which explores feminist activism in the UK and its historical roots. Although the exhibition is temporarily closed due to the national lockdown, online resources are still accessible, including articles, podcasts and workshop materials created by the Business of Women's Words team.